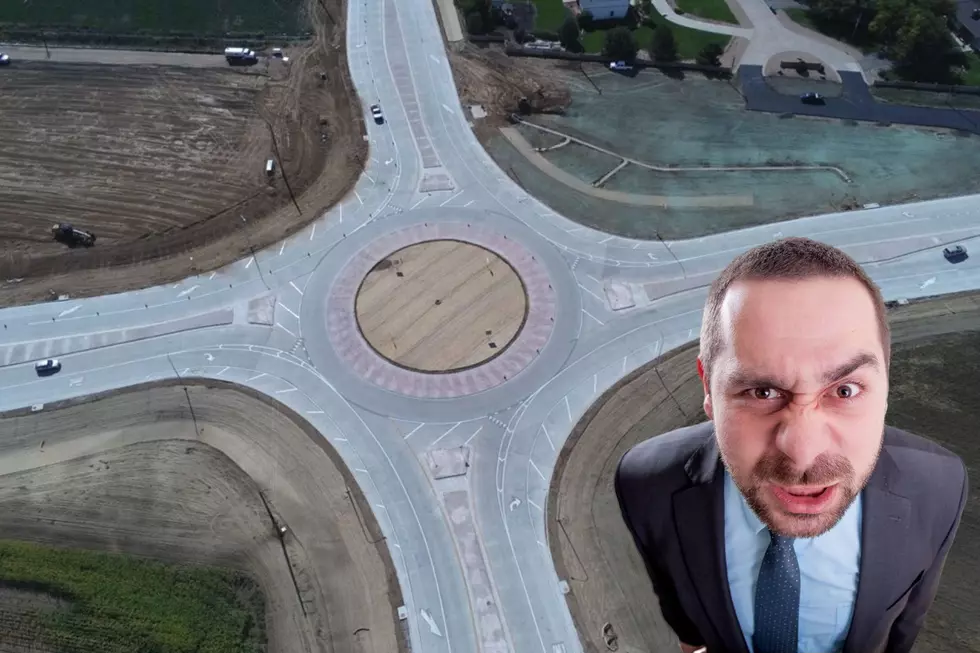 Another Annoying Roundabout Is Coming To Northern Colorado. Where?
Courtesy of Weld County / Canva
The roundabouts around Colorado are becoming more of the normal, and now another is on the way to Northern Colorado. Where will this new circle of fun land?
New Roundabout In Northern Colorado
Not to date myself, but I remember taking the driver's test when I was 15, and being asked about a roundabout scenario. How they work, who has the right of way etc. but I'd never gone through one or even seen one so I'm pretty sure I got it wrong. Back in the early 2000s, there was only one roundabout in the Northglenn, Colorado area where I grew up. I'm pretty sure that one might have been the only one anywhere close at the time. It was over by the Northglenn Market Place (the old Northglenn Mall), but I wasn't really a frequent driver of that area so I just didn't know the drill on this "new" traffic flow design.
Now, roundabouts are all over the place. I have to go through four of them a day just to get home these days. Newsflash, people still don't know how to use them. The person in the roundabout has the right of way, and you yield to them not stop if it's clear, in case you were wondering... Hopefully, you know that because construction on another lovely roundabout has begun in Northern Colorado.
Where Will The New Colorado Roundabout Be?
The new Northern Colorado roundabout is located at the intersection of Weld County Road 33 and Weld County Road 74, which is just west of Eaton, Colorado. The cost of this new roundabout? Roughly $9.3 million according to this Weld County Improvement Project List. This new roundabout construction is just starting, and won't be complete until roughly the end of September, so that area will be full of construction activity through the end of summer at the earliest.
Colorado's 150th Anniversary License Plate Design Contest Finalists
These are the six finalists in the contest. You can vote on your favorite design through February 15, 2023 at DMV.Colorado.gov/HistoricColorado
5 Haunted Places In Colorado You Must Avoid At All Costs
There are a number of haunted locations in Colorado you dare not visit. Oddly, one is a popular tourist attraction, and another is a five-star hotel. Regardless, unless encounters with the dead are your cup of tea, these Colorado locations should be avoided.
The gallery below includes information and maps regarding five well-known places in Colorado known to experience paranormal events. The popular Youtube channel Top 5 Scary Videos offers a list of haunted Colorado locations you want to steer clear of, or go out of your way to visit if you enjoy the paranormal.
More From Townsquare Fort Collins