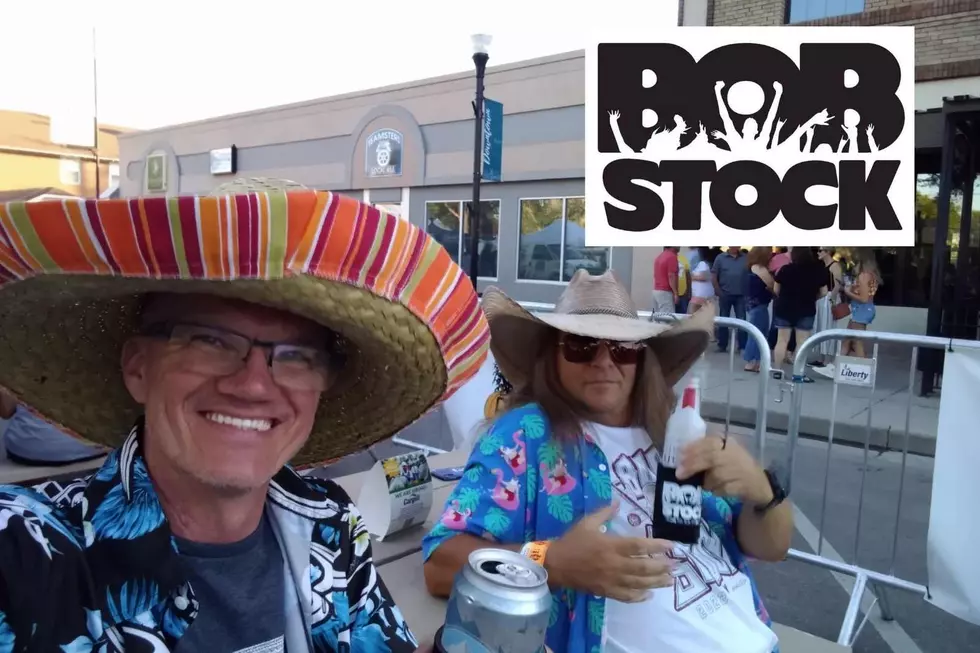 Have You Ever Been to Colorado's Awesome 'BobStock' Music Festival?
TSM/Dave Jensen, Facebook/BobStock
When you hear about a fun band coming to a fun-sounding event, you should really do yourself a favor and check it out. "BobStock" is one of those events.
Our boss here at the radio station tuned me into this event way back in March: the band Starship would be playing at a music festival in Fort Morgan, Colorado, called "Bobstock," in July. I clearly remember saying, "Bobstock? Really?"
Fort Morgan, with a population of about 12,000, is 40 miles east of Greeley, right off of Highway 34. It really doesn't take long at all to get there from the Loveland/Fort Collins area. A buddy and I first went to Fort Morgan in 2021 to play disc golf on one of the two great courses they have there. When this "BobStock" hit the radar, we decided to make a day/night of it: Road trip to Fort Morgan for Disc golf followed by "BobStock 2022."
What IS "BobStock?"
I really thought it was going to be about some man named Bob, who loves/loved live music. I thought there'd be a gathering a men named "Bob" walking around with funny name tags. That's not the case.
Fort Morgan along with Morgan County is served by a radio station out of Sterling (about 45 miles east of Fort Morgan) - 97.5 "Bob FM." That radio station has been putting on this Colorado music festival, "BobStock," since 2008.
The event is free and happens every year during the second weekend of July. It reminds me a lot of New West Fest, as they have several stages set up to host numerous bands, along with two beer gardens, food vendors, merchandise vendors and two kids areas.
The town has a few small events during the week leading up to "BobStock," while the official event happens Friday afternoon of that weekend into Sunday.
A great old bar in town, The Queen Lounge, anchors one of the beer gardens (each beer garden has a stage,) while a couple of blocks away next Cables a nice restaurant/bar, the Fort Morgan Area Chamber of Commerce and the Morgan County Economic Development Foundation host a large beer garden as a fundraising event.
Some Previous Headliners of "BobStock:"
Firefall
Tommy Tutone
John Waite
Surivor
Grand Funk Railroad
Lou Gramm
Foghat
Loverboy
The Guess Who
Vanilla Ice
2022: Starship featuring Mickey Thomas
Photos From Colorado's "BobStock" Music Festival 2022
"BobStock Music Festival" is a free event held in Fort Morgan the second weekend of July. Take a look, as we checked out the 2022 event!
What is the First Concert You Went to and How Old Were You?
It's always a great trip down memory lane to think about your first concert. Here's a look at some of our listener's first concerts!
This Aspen Mansion Has Been Listed for $100 Million
Take a look inside the most expensive single-family home ever listed in the state of Colorado.
More From Townsquare Fort Collins