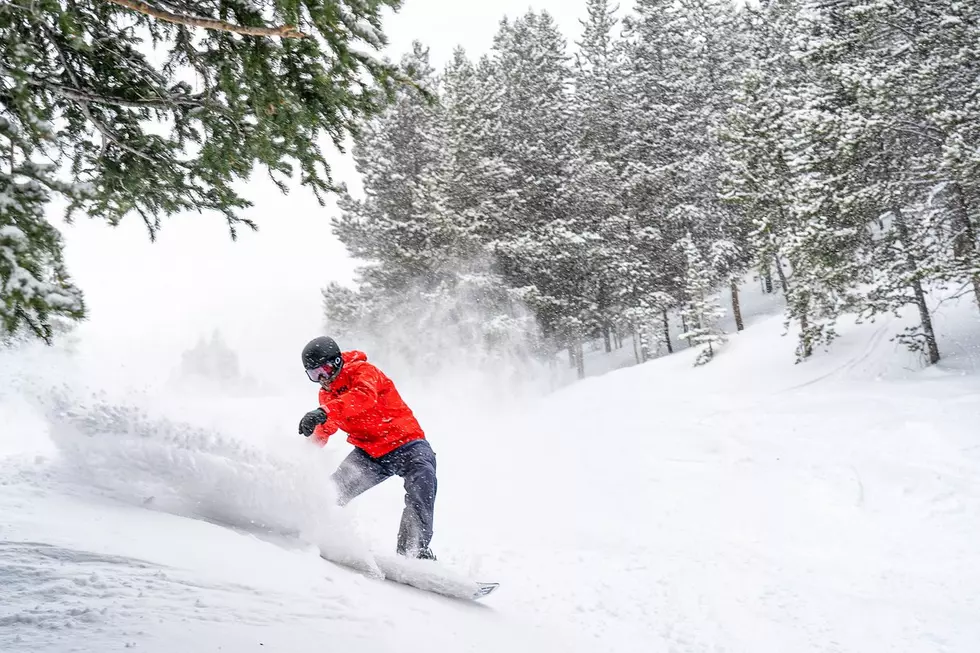 Breckenridge To Close Ski Resort Ahead Of Projected Closing Time
Twitter/@Breckenridgemtn
Well, another one bites the dust (for the season, that is).
On Thursday afternoon (May 12) Breckenridge Resort officials announced that their 60th anniversary season would be coming to an end two weeks ahead of schedule, closing this Sunday, May 15.
The ski resort located in Summit County, CO was originally scheduled to close on Memorial Day, but that closing date had reportedly become untenable over the course of the last few days.
RELATED: It Might Be May, But You Can Still Ski At These CO Ski Areas
"With warmer temperatures this month, including a lack of below-freezing temperatures overnight, snow on the trails has begun to melt quickly," resort officials announced in a news release, according to the Denver Post. 
"And, while high alpine terrain still has some coverage, the lower mountain has seen coverage diminish quickly across key groomed trails and connector trails. The resort's mountain operations team, and specifically grooming, has worked hard to farm snow from other areas of the mountain and push snow around on open trails to provide skiing and riding in recent weeks, but warm weather and melting snow are now countering those efforts."
With the close of Breckenridge Resort, which CO ski Resorts will remain open + until when?
Once Breckenridge officially closes for the 2021-2022 ski season on Sunday, Winter Park and Arapahoe Basin will pose as the only two Colorado ski areas open for business.
Winter Park is expected to close this month while A-Basin officials hope that area can continue into June.
For more information about Colorado's ski areas, visit colorado.com. 
Places to Cross-Country Ski Near Fort Collins
5 Tips For Winter Camping in Colorado
More From Townsquare Fort Collins