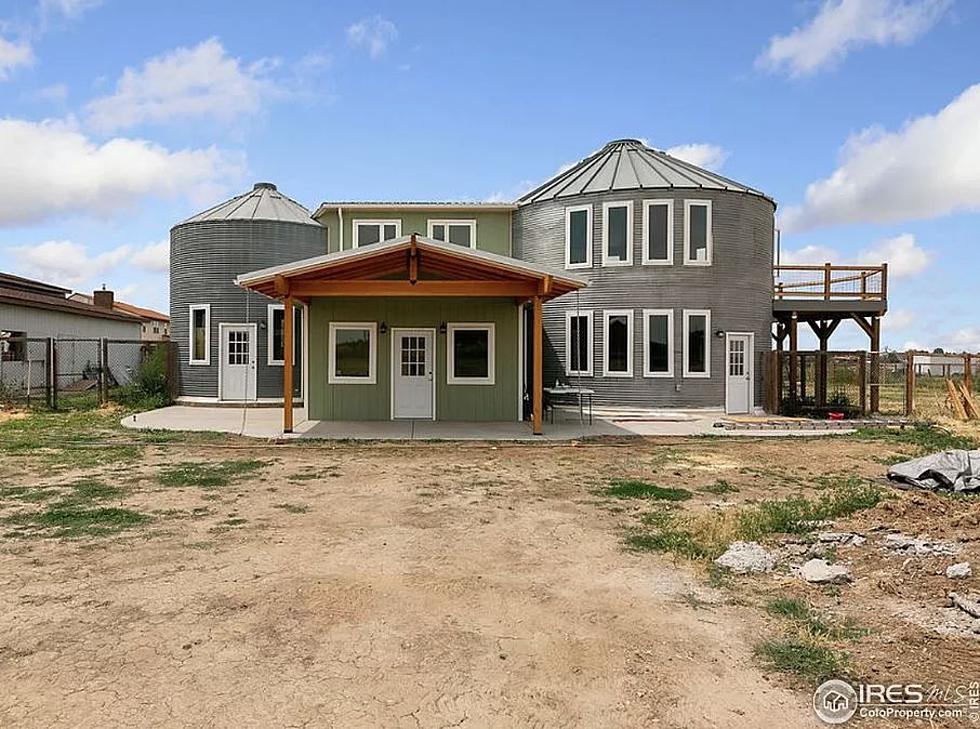 Bunker in this Silo House in Fort Collins for $1.5 Million Dollars
Keller Williams Realty NoCo
Probably safe to say not a lot of people think about their dream home being a silo, but these two 40-year-old silos have retired from their farm days, and are now a $1.5 million dollar home between Fort Collins and Loveland. And, it looks a lot nicer inside than you would imagine for a giant grain holder. 
The home on County Road 30 is about ten minutes from Fort Collins or Loveland, and was built in 2021 using the old farm structures from the 1980s. In fact, the property sold in 2016 for $375,000, before the current house was built into the silos in 2021. The property still incudes a 2,000 square foot outbuilding (once a barn), multiple sheds, a chicken coup and a pre-fab house currently used by a veterinarian.
With a decrease in farming as the urban and suburban areas begin to sprawl across Colorado, silos have been repurposed across the state. There is an $8.5 million dollar silo home in Aspen with glass floors and a spiral staircase. And — a more affordable option — the Round House converted-silo Airbnb in Grand Junction. While you can't live in it, there's also the Twin Silo park in Fort Collins.
If you do want to make like grain and live in a silo, and $1.5 million is in your budget, you can take a peek inside 'The Silo House,' below. Unconventional for sure, as it doesn't really have a lot of corners, but spacious at over 2,200 square feet. The listing can be found here.
Fort Collins Silo House
5 Most-Expensive Neighborhoods in Fort Collins
More From Townsquare Fort Collins