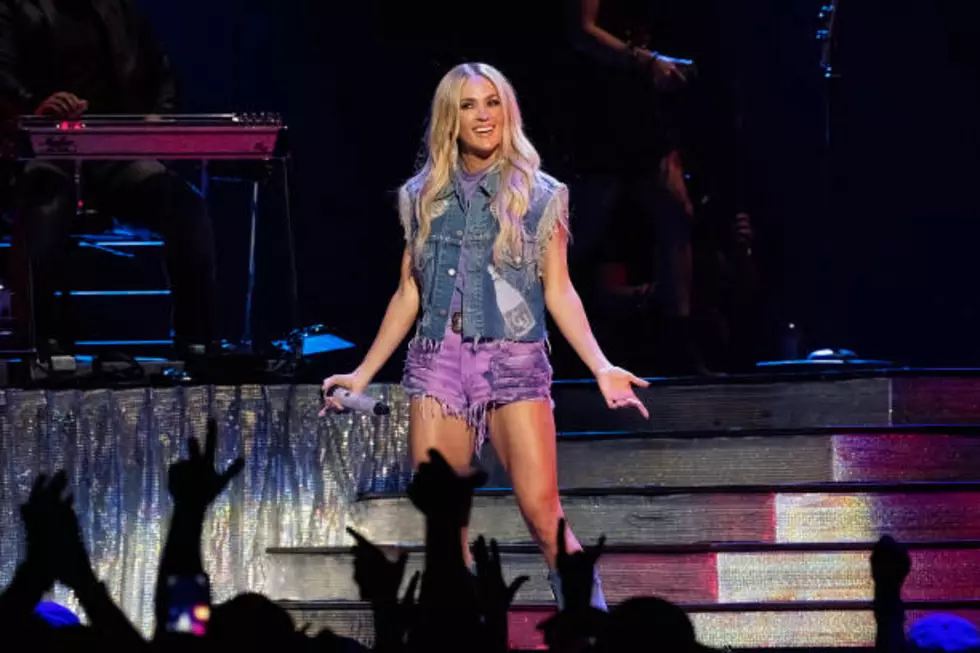 Carrie Underwood Announces New 'Denim & Rhinestones' Tour With Stop In Colorado This Fall
Getty Images
We're not even halfway through 2022, but it's already been a packed year for Carrie Underwood - and she's about to get even busier.
Carrie Underwood's seventh studio album, Denim & Rhinestones drops on Friday, June 10, and will feature 12 new tracks.
To celebrate the release of her latest album, the country music superstar is taking her new music to the road for a new, multi-season tour starting later this year.
On Monday (May 16), Underwood took to her socials to make the big announcement:
"I'm thrilled to be hitting the road again with the Denim & Rhinestones Tour. I'm having such an amazing time with my Las Vegas residency and look forward to continuing that next year after the tour," Carrie said in a press release.
"I'm excited to bring the new music of Denim & Rhinestones to life on tour, as well as put new spins on familiar favorites. We've been working hard already preparing for an amazing show, and I can't wait to see everyone on the road!"
The tour name, Denim & Rhinestones, of course, gets its name from Carrie's upcoming album. The run also draws inspiration from her current Reflection: Las Vegas residency, which has found Underwood pushing her live show's visual component to the next level and even picking up some aerial stunt work.
Carrie Underwood's Denim & Rhinestones Tour kicks off Saturday, Oct. 15 in Greenville, SC, and will be making a stop in Denver, CO exactly a month later - on Tuesday, Nov. 15.
Throughout the tour, Carrie will be joined by special guest rising country artist, Jimmie Allen.
How + When To Get Tickets For Carrie Underwood's Denver, CO Show
Tickets for Carrie Underwood's Denim & Rhinestones Tour go on sale Friday, May 20, at 10 a.m. local time.
Purchase for a purpose: A portion of the proceeds from ticket sales will go towards the Tunnel to Towers Foundation, which works to provide mortgage-free homes for injured veterans, first responders, and the families of fallen front-line members.
Tickets can be purchased through Carrie's official website here. 
Your Country Concert Lineup For 2022
2022 is shaping up to be a great year, and these country stars are about to make it even better. It's time to pull out those cowboy boots, get excited, and plan accordingly - here are all the country stars & shows coming to Colorado in 2022:
THE LUCKIEST SPOTS TO BUY A MEGA MILLIONS TICKET IN NORTHERN COLORADO
Rather than purchasing a lottery ticket from just any random place, press your luck by drawing some numbers at a spot that has a reputation for producing big Mega Millions winners.
Check out the luckiest spots to buy a Mega Millions Ticket in Northern Colorado below:
More From Townsquare Fort Collins