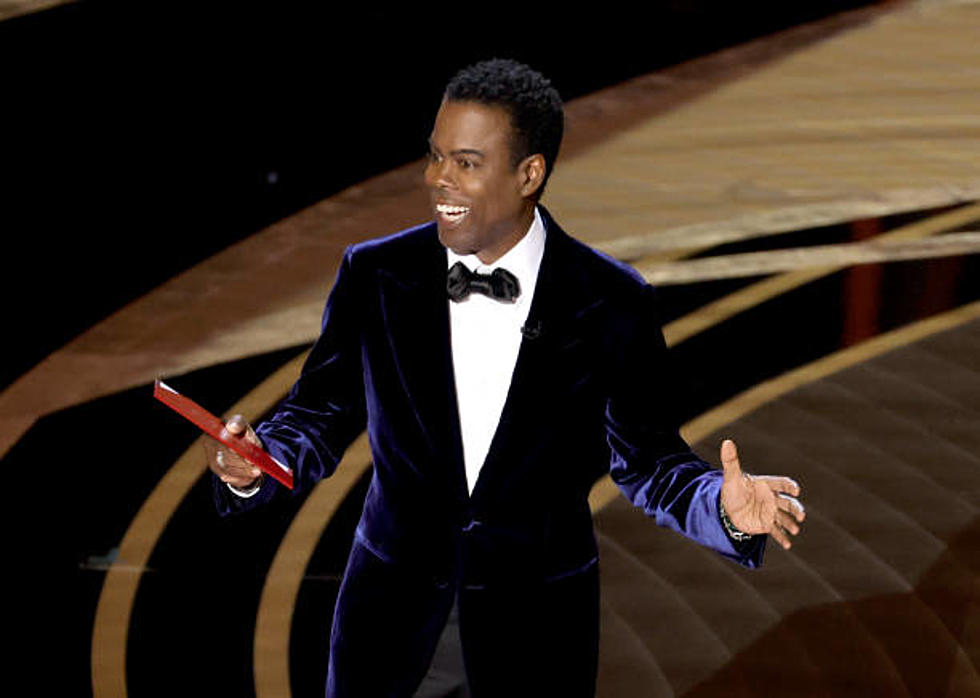 Chris Rock Coming To Colorado This Summer On Comedy World Tour
Getty Images
Chris Rock truly couldn't have picked a better time to go on tour.
I mean, the whole world's already talking about him anyway -
(Warning: language used in video below may be inappropriate for some viewers)
RELATED: Chris Rock Doesn't File Police Report After Will Smith Oscar Slap
Late last month, the popular stand-up comedian announced that he'd be taking his comedic talents worldwide for his latest tour, the Ego Death World Tour 2022. 
This latest tour marks Chris Rock's first live comedy tour in five years, featuring brand-new material (which I'm sure will now include an Oscar joke or two... or maybe none).
During the North American leg of the Ego Death World Tour, Rock will make a stop in Colorado at Bellco Theatre in Denver on Tuesday, June 21, 2022.
The Grammy and Emmy Award-winning comedian, actor, director, writer, and producer is set to make at least 38 stops on his 2022 world tour.
How + When To Get Tickets For Chris Rock's Colorado Show
Tickets for Chris Rock's Ego Death World Tour show in Denver, CO can be purchased now through Ticketmaster.com.
Most available tickets to the show range anywhere from $75-$400, although some tickets are currently going for even more than that.
Chris Rock's Ego Death World Tour Ticket Sales Surge Following Viral Oscars Slap
People loooooove drama - so much so, many are willing to heavily invest in it.
Following the wild events that transpired at last weekend's 94th annual Academy Awards - a.k.a the Oscars - specifically that unbelievable, very real (not staged) slap between Chris Rock and Will Smith, Chris Rock's latest comedy tour has collectively seen a huge increase in ticket sales for shows set to take place globally.
RELATED: Will Smith Apologizes to Chris Rock; Read His Full Statement
According to Variety via Bloomberg.com, Chris Rock's comedy tour ticket prices now cost a minimum of $341 on TickPick, up from a minimum of $46 per ticket less than two weeks ago.
I think it's safe to say Chris Rock's comedy tour is a hot ticket these days - I wonder if Will Smith will be showing face at any of his shows... *fingers crossed he takes the stage with Chris Rock in Denver, although highly unlikely*
25 Denver Restaurants Highly Rated On TripAdvisor
Planning a trip down to the Mile High City and don't know where to eat? Look no further.
These are 25 of the most highly rated restaurants in Denver, CO, according to TripAdvisor.
$1.8 Million Gaudi Inspired Denver Loft
This trippy loft located in Denver was inspired by Antoni Gaudi and is selling for $1.8 million.
More From Townsquare Fort Collins