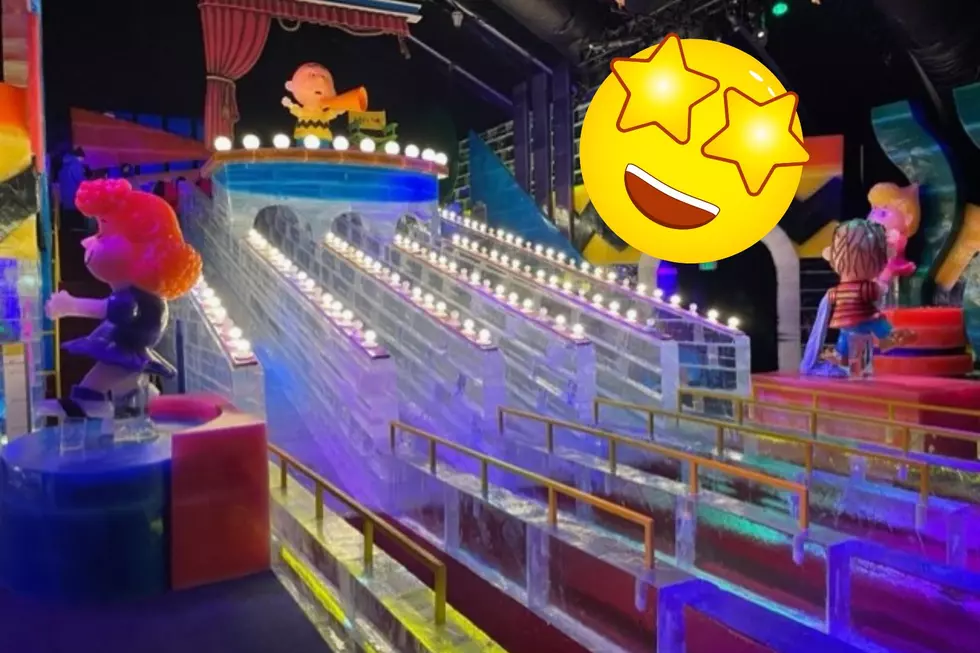 Colorado Is Home To This Amazing Can't Miss Holiday ICE Tradition
Big Rob TSM
If you're looking around Colorado for something fun to do with your family or out-of-town guests, you've got to take them to this truly one-of-a-kind holiday ICE tradition!
Don't Miss This Amazing Colorado Holiday ICE Tradition
It's one of the coolest holiday traditions across Colorado. Literally. It may even be one of the coolest holiday traditions in the entire country. The Gaylord of the Rockies has become one of Colorado's premiere destinations for holiday fun. From Ice Skating to snow tubing. Ice bumper cars to gingerbread house building, they've got so much to do with your family to get out of the house and create some holiday memories. Their main attraction though is their absolutely stunning "ICE!" attraction. The first time they had "ICE!" was back in 2019 when they featured Rudolph the Red-Nosed Reindeer. They then took a break in 2020 and 2021 but ICE! returned in 2022 with "A Charlie Brown Christmas," and it is absolutely amazing.
Colorado Is Home To This Amazing Can't Miss Holiday ICE Tradition
"ICE!" at the Gaylord of the Rockies has quickly become a holiday destination that you can not miss. This year the ICE! spectacular the "A Charlie Brown Christmas" theme and we got to experience it firsthand. HEre are some awesome pix from our visit earlier this month.
20 Things You Probably Didn't Know About Colorado
You might know a lot of things about Colorado, but there's always room for more interesting facts. Here are 20 cool facts you probably didn't know about Colorado.
12 Abandoned Colorado Landmarks that Look Much Different Now
WARNING: Under no circumstances should you enter this property. By doing so you risk bodily harm and/or prosecution for trespassing on private property.
These places in Colorado now look much different than they did prior to being abandoned.
More From Townsquare Fort Collins