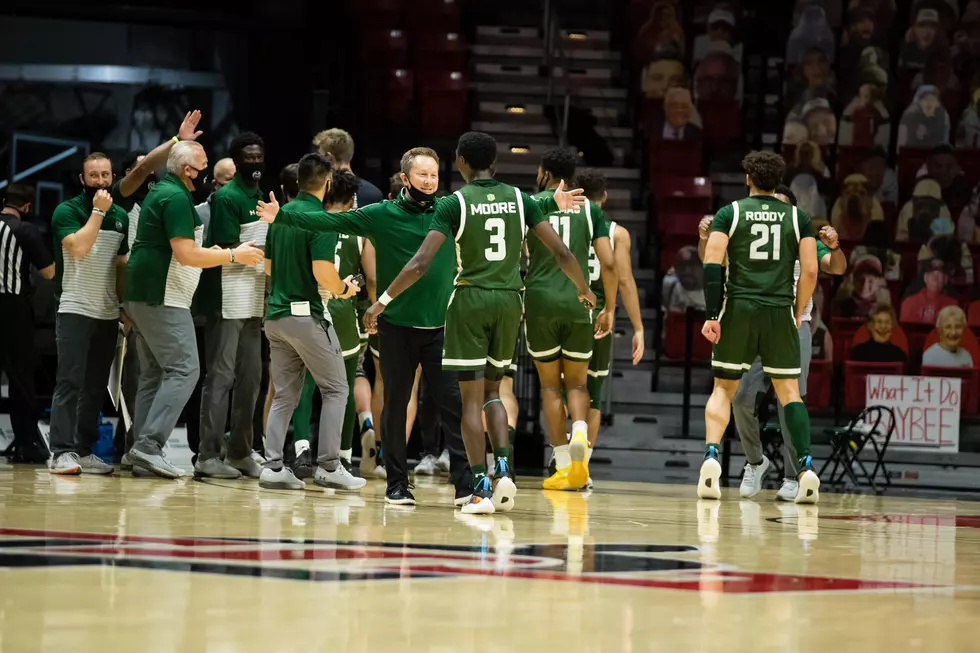 CSU Basketball Team Closing in on 1st March Madness Berth Since 2013
Colorado State University Athletics
The Colorado State University men's basketball team is on the verge of going dancing for the first time since 2013.
The Rams would get an automatic bid into the NCAA Tournament if they can win the 2021 Mountain West Conference tournament that's held March 10-13 in Las Vegas. But even without a conference tournament title, CSU has a strong shot to participate in 2021 March Madness.
Through the end of February, Bracket Matrix has the Rams in 83 of 100 NCAA Tournament bracket simulations. That's some good odds at the moment.
CSU can strengthen its position for the 2021 tournament with three final regular season March games: March 1 vs. Air Force, March 3 vs. New Mexico, and March 5 against Nevada. You can listen to all games on Townsquare Media's Power 102.9, Home of the Rams.
CSU RAMS NCAA TOURNAMENT HISTORY
1954, Sweet 16
1963, Round of 25
1965, Round of 23
1966, Round of 22
1969, Elite 8
1989, Round of 32
1990, Round of 64
2003, Round of 64
2012, Round of 64
2013, Round of 32
Much credit should be given to Rams coach Niko Medved. He inherited a rough situation from former Rams coach Larry Eustachy.
After a 12-20 inaugural season with the Rams, CSU went 20-12 last season and find themselves on the "in" side of the NCAA Tournament bubble with the final week of the regular season to go.
Medved was an assistant coach at CSU the last time the Rams made the tournament. He gained experience as head coach of Furman and Drake before returning to Fort Collins.
Medved has also had to keep his team fresh with an unexpected long layoff due to COVID in February. The Rams returned to the court with a 72-49 win over Air Force on Saturday (Feb. 26) after 21 days off.
CSU has three players averaging double-digit points per game: David Roddy (16.1), Isaiah Stevens (15.1) and Kendle Moore (10.3). In great news for the future of the program, all three are eligible to return to the team next season.
And if things go right this March, the emerging Rams will be dancing again and looking for their own one shining moment.
CSU Rams Fans Through the Years
More From Townsquare Fort Collins