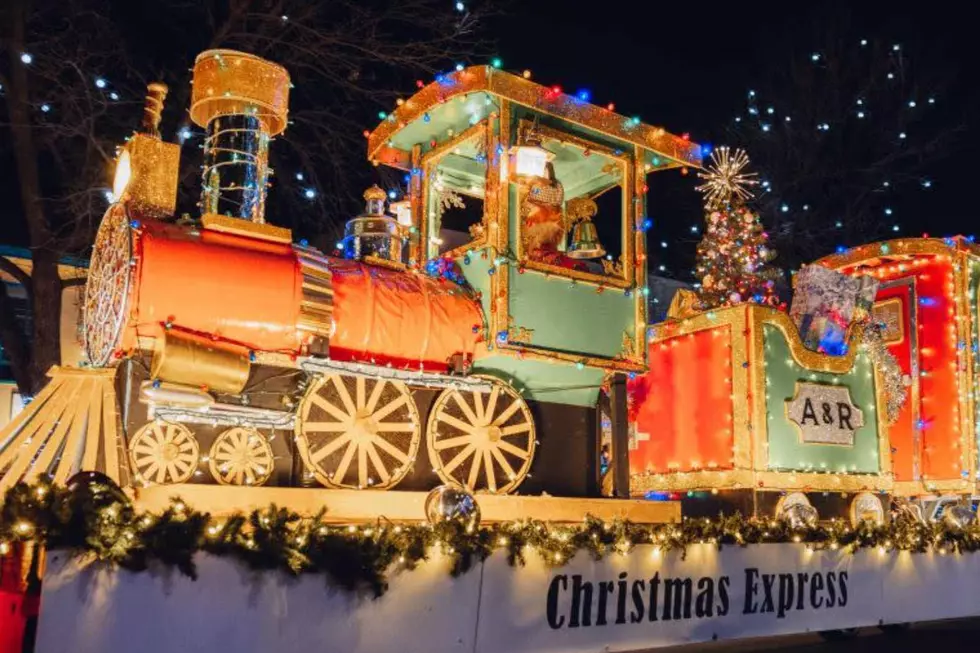 Christmas in Colorado 2022: Estes Park's Wonderful 'Catch the Glow Parade'
Estes Park
How early will you be getting up on on the day after Thanksgiving? Will you be hitting up "Black Friday" sales, or maybe you'll be getting your gang up to Estes for one of the greatest parades around?
It's one of the brightest and best traditions in Northern Colorado when it comes to the holidays. Estes Park's "Catch the Glow" Parade. If you've been to the event in very "wintery" evenings, you'll be please to know the forecast looks great.
Many people will be taking advantage of the great weather to get up/into Estes Park early for the parade. They'll do some Christmas shopping, grab a bite to eat, maybe get some photos of elk. Estes is a great place to visit this time of year, will you be in town for the parade?
The Town of Estes Park is expecting upwards of 20,000 people to take to Elkhorn Avenue that night. Over 40 "floats" will be rolling down the street, bringing the holiday spirit to those who've been waiting for the parade. They'll be wrapped in blankets, with thermoses of hot cocoa (probably) and (hopefully) a little chair.
Hand-crafted specialty floats, marching bands, fire trucks, maybe even The Big Guy himself will be a part of the annual event. It's going to be a beautiful evening in one of Colorado's most magical places, during the magical time of the year.
WHEN IS THIS YEAR'S PARADE?
5:30 p.m. - 7:30 p.m. along Elkhorn Avenue
The Biggest Steaks You'll Find in Estes Park Colorado: Smallest to Largest
Estes is the "Gateway to Rocky Mountain National Park," and your gateway to great grub. If you're looking for a big steak, you're in luck. Estes Park has more than a few that can fill your stomach, deliciously.
Cozy Cabins to Book for Your Next Estes Park Getaway
These charming cabins provide the comforts of home to vacationers staying in Estes Park.
Colorado in the 1950s: Photos of Central City, Estes Park, & Grand Lake
See how Rocky Mountain National Park, Central City, and Estes Park looked back in the 1950s as we scroll through images from the "Vagabond" tv show produced by Periscope Film.
More From Townsquare Fort Collins