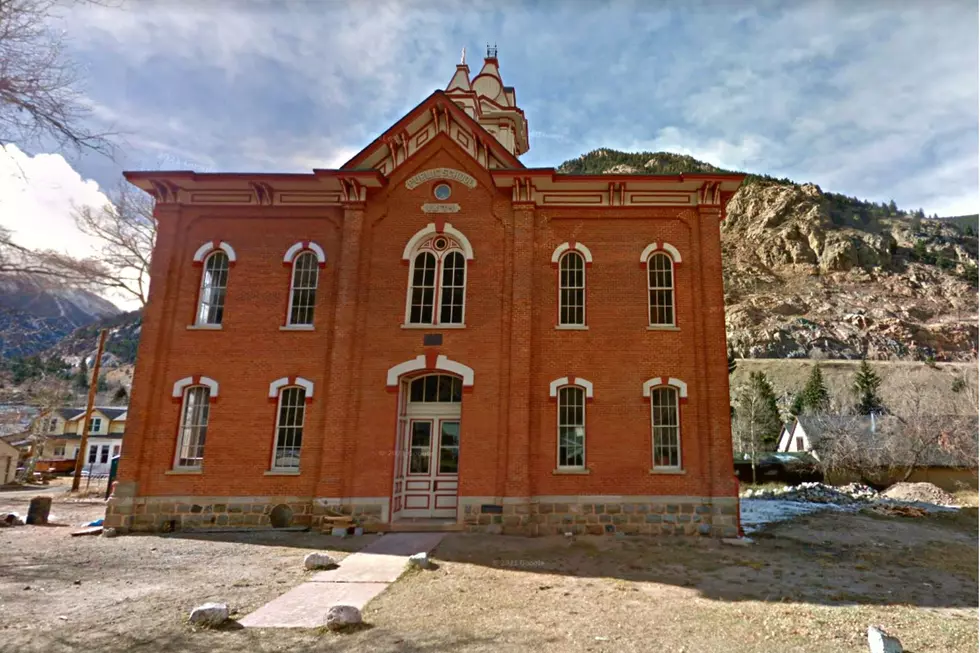 Get Schooled On One of Colorado's Most Endangered Places
Google Maps/Canva
In 2006, one of Colorado's oldest schoolhouses, Georgetown School, was facing the imminent threat of being torn down. Despite its doomed fate, the site was ultimately saved by the Georgetown Trust for Conservation & Preservation, Inc.
With this, the historic school was placed on Colorado's Most Endangered Places list, preserving this iconic piece of property for years to come.
Georgetown School was built in 1874 and served as an educational institution until 1938. At the time it was constructed, the red-brick building was also a landmark to miners making their way through the area. Historians believe it was the first brick school in the state.
When school was in session, students of all grades filled the classrooms inside. Older students were taught on the second floor, while grade schoolers were assigned to the rooms on the first level. According to a former student, the younger kids were not allowed upstairs, but they would often sneak their way up and then slide back down the banister.
During the school week, a custodian would ring the bell in the tower, summoning students to get to class on time.
Once another school was built in the small mountain town, Georgetown School was a place of the past. The property was sold into private ownership in 1946 with plans to turn it into a mining museum. However, this vision fell through and the building remained vacant.
LOOK: A Historic Schoolhouse Can Be Found in this Colorado Ghost Town
Due to years of neglect, the building began to slowly deteriorate.
After acquiring the school, Georgetown Trust was awarded a grant in the amount of $198,606 to go towards restoring the 149-year-old structure to its former glory. The project began with repairing the roof, eaves, and gutters.
During the final stage of the project, crews worked on painting, sanding, sealing, and staining the floors, as well as installing radiators; fixing lighting and accessory features; and repairing storm windows and service connections
In 2009, the restoration process was finally completed.
Georgetown School now acts as the Georgetown Heritage Center, housing both the Clear Creek County Historical Archive and the Georgetown Cultural Arts Program.
The school is one of only two pre-1880 masonry schools left in Colorado. This architectural gem remains a local landmark to those living in this Clear Creek community, as well as for people driving by on I-70.
Travelers can actually spend the night at some of Colorado's former schoolhouses too. Check them out below.
10 Former Colorado Schoolhouses to Book a Stay At
Class is back in session at these former Colorado schoolhouses that have been turned into beautiful accomodations.
More From Townsquare Fort Collins