Hate Transplants? You're In Luck: Less People Are Moving To Colorado
Getty Images
Colorado natives, I'm looking at you.
Yeah, I know you hate us - us transplants, the ones "invading" all of your space.
We've taken over your beautiful state, you say we've given you a bad rep for your driving skills (or, lack thereof), I'd go as far as to say you'd prefer if we just stopped moving here.
If you fit the mold of the group I just described, this transplant (yeah, I'm talking about myself) has some news for you -
Colorado has just reached a new low of people - aka transplants - moving to the state. 
According to data collected from U.S. Census records and analyzed by the state's demography office, a cumulative total of 27,337 people moved to Colorado in 2020 - the year the COVID-19 began.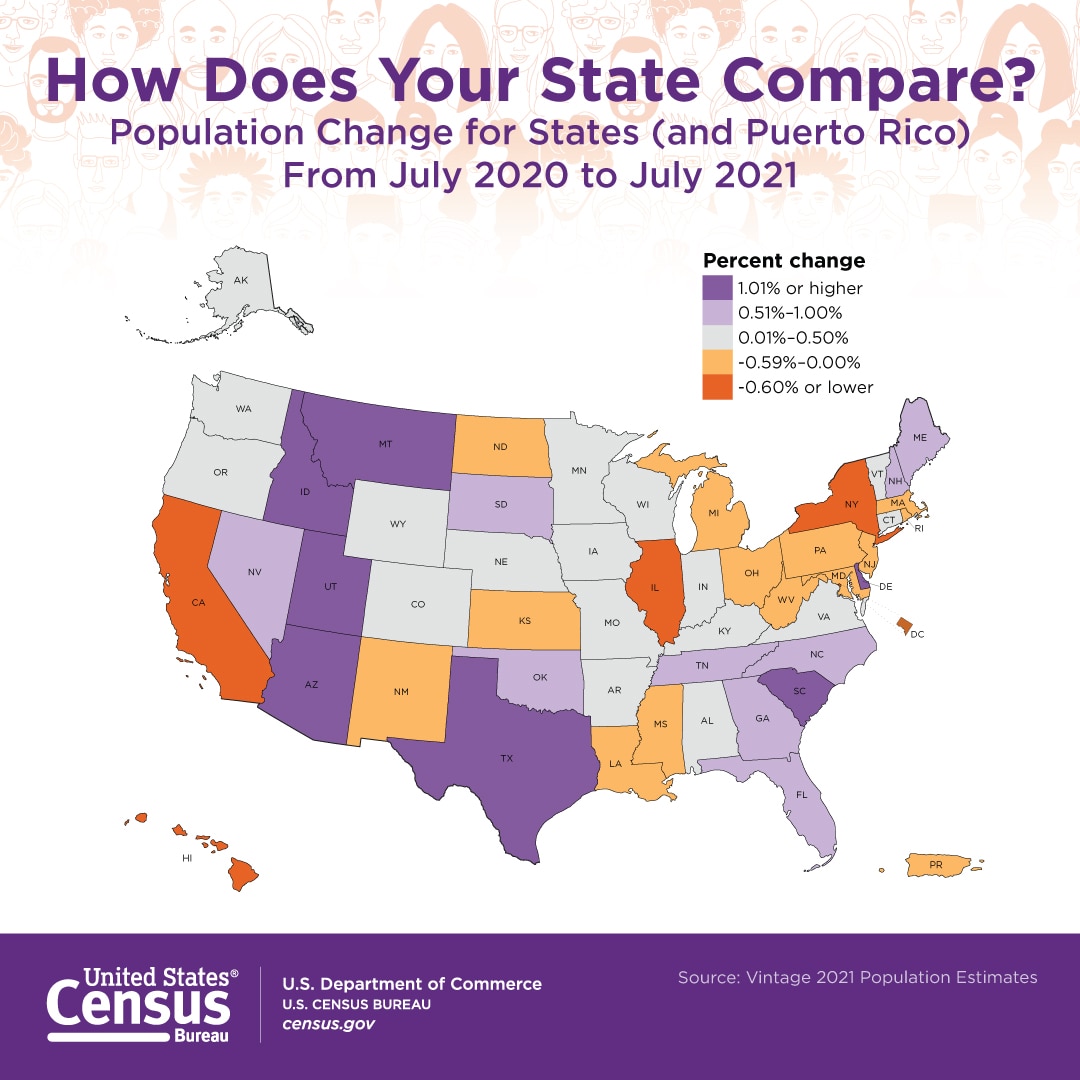 [Source: U.S. Census Bureau]
However, in 2021, data shows that the number of people moving to Colorado dropped even further to 14,731.
To put this decline into better perspective, back in 2015 - just seven years ago - a total of 68,844 out-of-staters had moved to Colorado.
So while this might sound like great news for Colorado natives, our state demographer says this decline is one worth looking closely into.
"I think it's something we need to get ready for," Colorado State Demographer Elizabeth Garner said, as per 9News.
"To me, it makes a little bit of sense. We've seen the whole U.S. slow down in terms of growth."
While the United Strate Census Bureau says the nation's population has increased by over 400,000 (or 0.13%) since April 1, 2020 - Census Day - overall population growth has come to a total slowdown over the last few years.
"Population growth has been slowing for years because of lower birth rates and decreasing net international migration, all while mortality rates are rising due to the aging of the nation's population," said Kristie Wilder, a demographer in the Population Division at the Census Bureau.
"Now, with the impact of the COVID-19 pandemic, this combination has resulted in a historically slow pace of growth."
According to Garner, that includes Colorado, whose overall population growth has also slowed down.
"So it's really just thinking more strategically of 'how do we compete when things start slowing down?' And then there's going to be some states, and some parts of states, that are already slowing down where we need to just think of this idea of strategic shrinkage. How do we slow down gracefully? Still fund all of the things that we love, yet with slower-growing tax base or declining tax base," she said, as per reports via 9News. 
As a result, Garner said there are parts of Colorado that should think about strategic shrinkage and make plans for what that might look like.
9News says Garner's office forecasts Colorado's population to increase by 1.8 million people between now and 2050.
That might be an increase, but a much lighter increase in population than in years past.
"I think what makes it odd is that people don't feel it," she said. "And that's because we have what I would call a lot of visitors."
9 Signs You Know You Are From Colorado
16 Things A True Coloradan Would Never Do
More From Townsquare Fort Collins