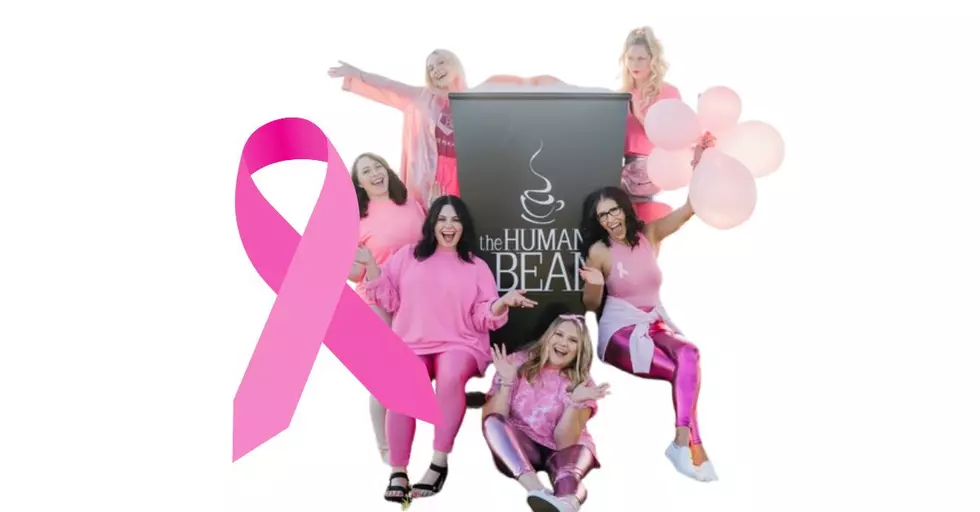 Have a Cup of Coffee With The Human Bean & Help Fight Cancer
The Human Bean // Coffee For a Cure
This October 21st get your morning coffee at The Human Bean. They will be hosting a Coffee for a Cure event that day to fight cancer, and 100 percent of all coffee sales will go toward local Northern Colorado hospitals.
"Tuned In to NoCo" spoke with The Human Bean of Northern Colorado's Assistant Director of Operations, Krista Smith. Smith says this event is a great way for the community to band together, have a cup of coffee and help our local cancer patients.
"So this is our 17th year doing this fundraiser. It's our largest fundraiser of the year. We donate 100 percent of our sales to the local community cancer foundation at UC Health and Banner. It's not proceeds, it's legit 100 percent sales. So, you come in and buy a coffee and scone for $10.00 that $10.00 is being donated."
Smith says last year they raised over $68,000 and are hoping to beat that number this year.
"So every year we try to increase that amount and get more. So our goal is to beat that! We open at 5am and until we close at 8pm we are there. Every single barista works on this day. Even I am going to dust off my barista apron and I'll be serving coffee. Everybody is there, dressed in pink, serving coffee.
Every penny earned on October 21st will be donated directly to Banner Health and UC Health. Smith says they use this money to help with expenses insurance may not cover.
"The foundation at Banner Health uses the funds for mammograms and diagnostics for breast cancer, and then they also use the funds to help patients with living expenses like mortgage, rent, loan payments, insurance, utilities — so the things that insurance doesn't cover for you. The foundation at UC Health uses these funds specifically for expenses that insurance does not cover. So again, rent, utilities, phone bills...transportation to get to your appointment, daycare to watch your child, car payments, gas."
Smith says newly diagnosed cancer patients can face up to 100 doctor appointments in their first year. So, this event is a great way to show you care and help them bear this burden.
The Human Bean is also accepting cash donations now. So, if you can't participate on October 21st, you can still donate to the cause at any of their 10 Northern Colorado locations.
For more information about the event or The Human Bean, click here.
To listen to the full interview, check out the link below.
The Best Colorado Pumpkin Patches to Visit in 2022
Find a complete list of 12 awesome pumpkin patches to check out in Colorado this fall:
10 Best Coffee Shops in Northern Colorado
More From Townsquare Fort Collins