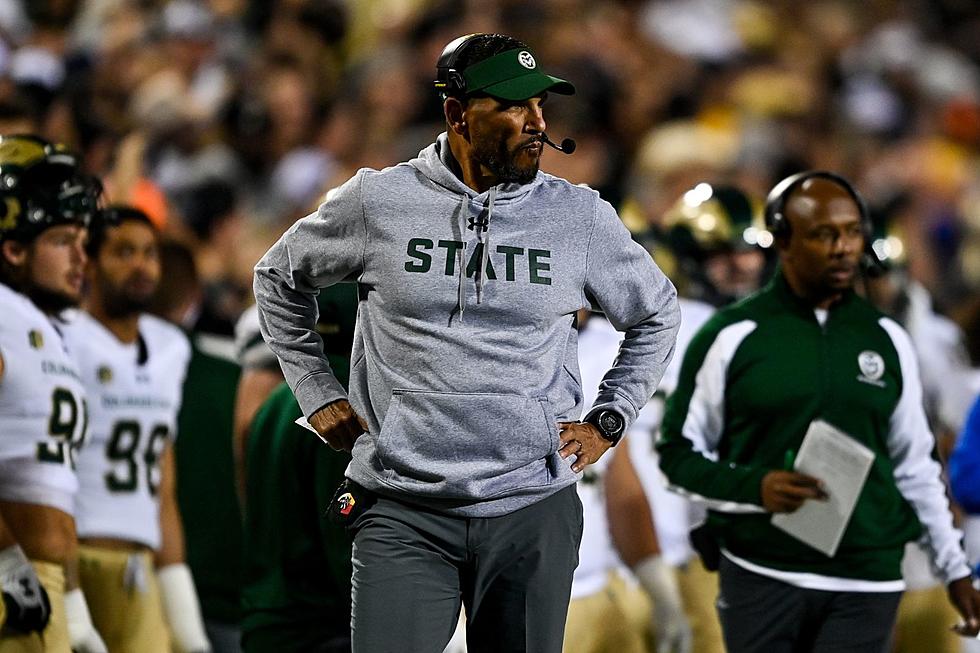 Why Colorado State Rams Fans Should Feel Good About Loss Against CU
Photo by Dustin Bradford/Getty Images
This year's Rocky Mountain Showdown was a memorable one. Before the game, CSU coach Jay Norvell criticized Colorado coach Deion Sanders for not taking off his hat and sunglasses.
  Coach Deion Sanders said he took Norvell's comments personally.
The Rams Put Up An Impressive Fight
Despite losing 43-35, Colorado State fans should be excited for what's to come for the rest of the season. The Colorado Buffaloes are an incredibly talented team. There is no team in college sports that is generating as much buzz as the Buffaloes right now.
Experts believed that the Rocky Mountain Showdown was going to be a slaughter. The Buffaloes were favored to win by over 20 points.
The Rocky Mountain Showdown was a much closer game than anybody thought. The game went to double overtime, and the Colorado State Rams were in the game the entire time.
How the Rams Did Well
I thought the Rams put on an electrifying performance. Quarterback Brayden Fowler-Nicolosi had his first start this season, and he looks perfect for the role.
He looked calm, poised, and made a lot of great reads.
Additionally, wide receiver Tory Holton had a great performance. Horton is a supreme athlete. Holton put up huge numbers and even threw a touchdown pass.
Also, Colorado State looks like they had an entirely different defense against the Colorado Buffaloes. I was frustrated a few weeks ago when I was watching the Rams take on Washington State. I was looking for a spark, and oh boy, did I see one.
What Colorado State Needs to Work On: Composure
Look, I know the Rocky Mountain Showdown is a huge rivalry game, and there was a lot of emotion. But the Rams let their emotions get the best of them too many times. Mohamed Kamara, who, in my opinion, is the life of the Rams defense, was ejected due to a targeting call.
Henry Blackburn delivered a huge hit to Travis Hunter that will force him to recover for a few weeks.
Why Colorado State Fans Should Be Excited
We, Rams fans, should be excited because it looks like our team has quickly established a clear identity. This game proves that Colorado State can compete with any team. The pieces are falling into place and I am excited to see what happens when the Rams take on Middle Tennessee on the 23rd.
10 Things You Need To Bring To A Colorado State Tailgate
Summer came and went, and now it's time to place our focus on another season - football season.
Planning on going to a Colorado State tailgate? Here are 10 things you should absolutely be bringing to ensure you'll have the best tailgating experience possible.
The Five Most Expensive Denver Broncos Football Cards For Sale on eBay
These are the five most expensive Denver Broncos football cards currently for sale on eBay.