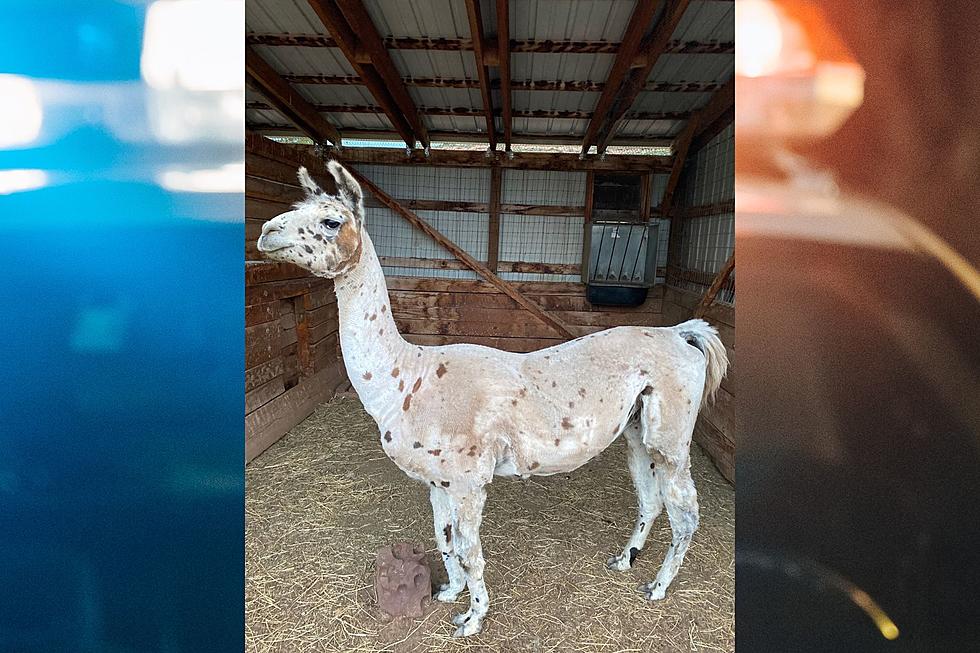 Livestock Larceny: Police Searching For Stolen Fort Collins Llama
Larimer County Sheriff, Facebook/ Canva
Many Fort Collins residents are familiar with a fleecy fella who's frequently seen standing behind the fence just west of Horsetooth Reservoir. Smokey is a beloved 9-year-old llama that belongs to a family that lives on West County Road 38E.
Unfortunately, Smokey is now a victim of livestock larceny. According to the Larimer County Sheriff's Office, the animal was stolen from his Fort Collins home earlier this week and is now a llama on the lam.

Smokey's family believes he was taken from their property sometime overnight on Monday, May 30, or early Tuesday morning. A post on the neighbor-based site, Nextdoor explained that the thieves had broken the gate in order to reach the llama. Smokey's owners observed tire tracks backing up to the barn area and the investigation revealed what looked to be signs of a struggle that may have occurred while pulling the animal out of the enclosure.
Deputies are working to locate Smokey and need the community's help to solve this case. Let's help get this llama home safe and sound.
Anyone with information about who took Smokey or where he might be now is encouraged to call Deputy Maxwell at 970-619-4307. People who want to remain anonymous can also contact Crime Stoppers of Larimer County at 970-221-6868 or www.stopcriminals.org.
15 Adorable Animals at Colorado Zoos That Are Waiting to Meet You
All of these absolutely adorable animals all live in zoos or sanctuaries in Colorado. Meet the 15 adorable animals at Colorado zoos that are waiting to meet you.
More From Townsquare Fort Collins