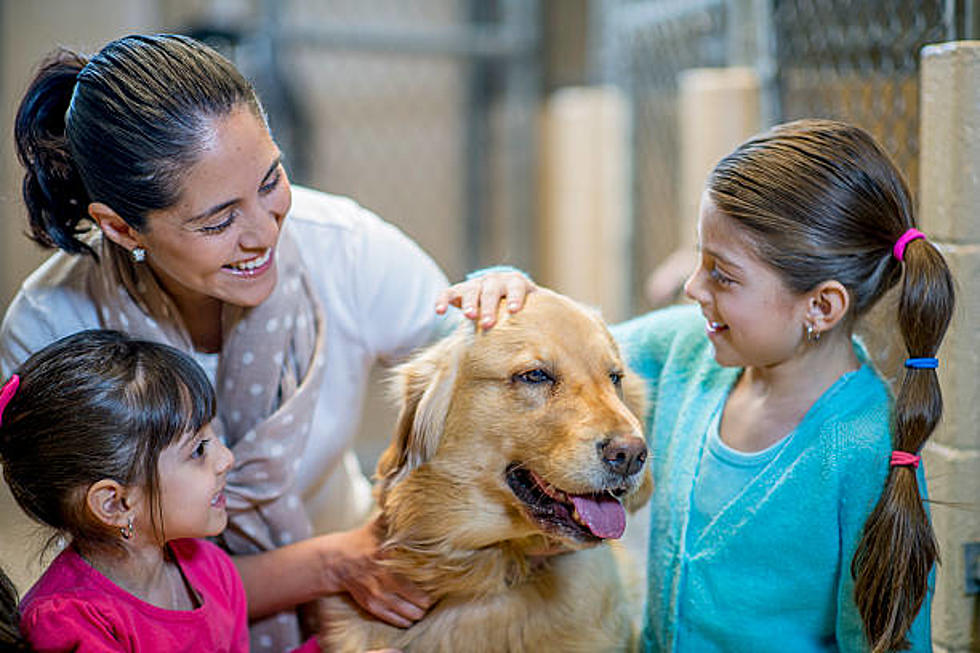 Longmont Humane Society To Host Gala Supporting CO Animals In Need
Getty Images
The Longmont Humane Society will be celebrating its 50th anniversary next weekend, and in honor of the big milestone, the humane society has plans in place to celebrate in a big, giving way.
On Saturday, Mar. 19, the Longmont Humane Society will celebrate its 50th anniversary with the Homeward Bound Gala, an evening event full of delicious local food and beverages, live entertainment, exciting auctions (silent + live), and fun games.
The best part about the benefit? All proceeds from the gala will go towards supporting animals in need in the local community.
More About The Homeward Bound Gala
The Longmont Humane Society's Homeward Bound Gala is set to take place next Saturday night (Mar. 19) from 6- 9 p.m.
The gala will be held in the Boulder County Fairgrounds Exhibit Building, located at 9595 Nelson Rd. in Longmont, CO.
According to the Longmont Humane Society's official website page dedicated to next weekend's benefit, the gala will feature live entertainment from Foxfeather Music.
In addition, Spirit Hound Distillers, a supporter of the Longmont Humane Society since 2014, will be mixing cocktails at the event, including the Rye Biscus cocktail.
The Greeley Tribune says the handcrafted cocktail features the distiller's latest limited release, a 5 Year Rye Whisky that is on shelves in liquor stores across Colorado this month.
Want To Go To The Longmont Humane Society's Homeward Bound Gala?
In order to attend Longmont Humane Society's Homeward Bound Gala next Saturday night, you must purchase a ticket, which costs $85.
To purchase tickets online, click here for more information.
The Adoptable Pets Of The Longmont Humane Society
Every year, the Longmont Humane Society provides temporary shelter to thousands of animals in need of forever homes.
If you're on the hunt for your new furry best friend, they could very well be waiting for you right now at the Longmont Humane Society - so what are you waiting for?
Keep scrolling to check out the adorable, adoptable pets of the Longmont Humane Society.
(Warning: cuteness overload below)
The Cool Cats and Kittens Up For Adoption Now At The Humane Society of Weld County
Looking for your fur-ever friend? You've come to the right place.
More From Townsquare Fort Collins