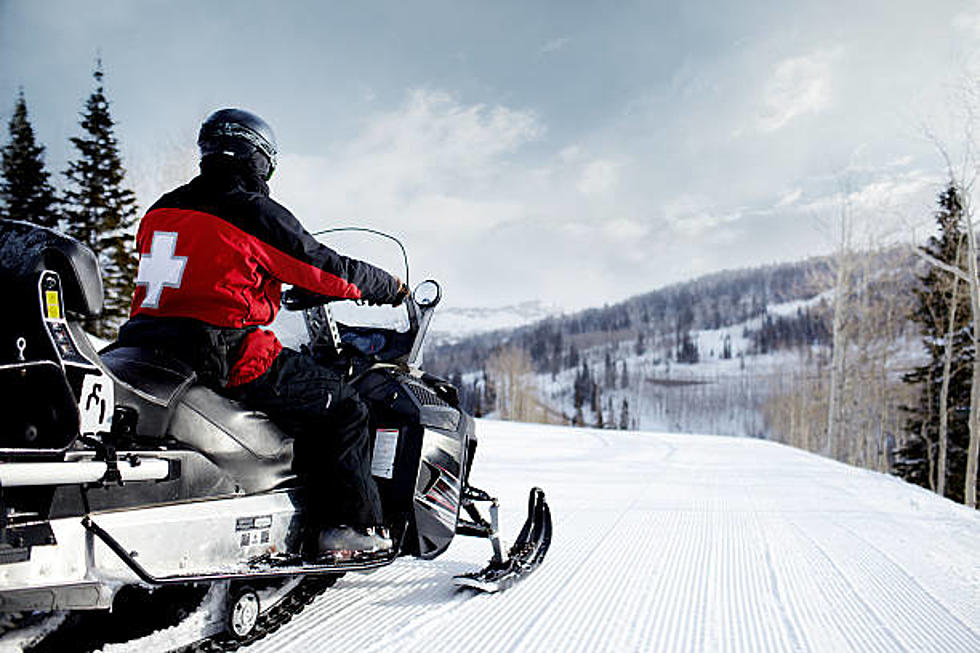 Man Reported Impersonating Ski Patrol At Colorado Ski Resort
Getty Images
A man was caught and reported impersonating a ski patrol member at a ski resort in Colorado.
According to multiple sources, authorities in Summit County are currently investigating a report of a man impersonating a member of the Copper Mountain Ski Patrol and approaching a minor while doing so earlier this month.
The Summit County Sheriff's Office said the minor, a young girl, reported that she had been followed by an unidentified man wearing a red jacket that said "Ski Patrol" on it on Wednesday, Jan. 19 near Skid Road, a ski trail at Copper Mountain.
The man wore the jacket with the words "Ski Patrol" written on it with what allegedly looked like a felt tip marker.
As per reports, the man - whose identity has yet to be identified - followed her from Center Village toward East Village, where she eluded him, the Summit County Sheriff's Office said. 
According to KDVR, legitimate ski patrol uniforms are professionally marked with a patch -
Copper Mountain reportedly told FOX31 legitimate ski patrollers wear black ski pants and red coats with a white cross visible on both arms and on the backs of their coats. The Copper Mountain logo is also visible on other parts of the uniform in addition to a nametag in a holder.
"All on-mountain personnel have been notified of the incident and the description of the individual. Copper Mountain takes the incident very seriously and is conducting an internal investigation.", Copper Mountain officials said. 
It's important to note that all ski patrollers carry a radio while working around the resort. As such, skiers can verify who they are speaking with by contacting Copper Mountain's Patrol Office at 970-968-3311.
In addition, should you have any information regarding the unidentified individual in question, you are asked to contact Detective Sergeant Mark Gafari with the Summit County Sheriff's Office at 970-423-8960. 
Colorado's Top 10 Ranked Ski Resorts
Places to Cross-Country Ski Near Fort Collins
More From Townsquare Fort Collins