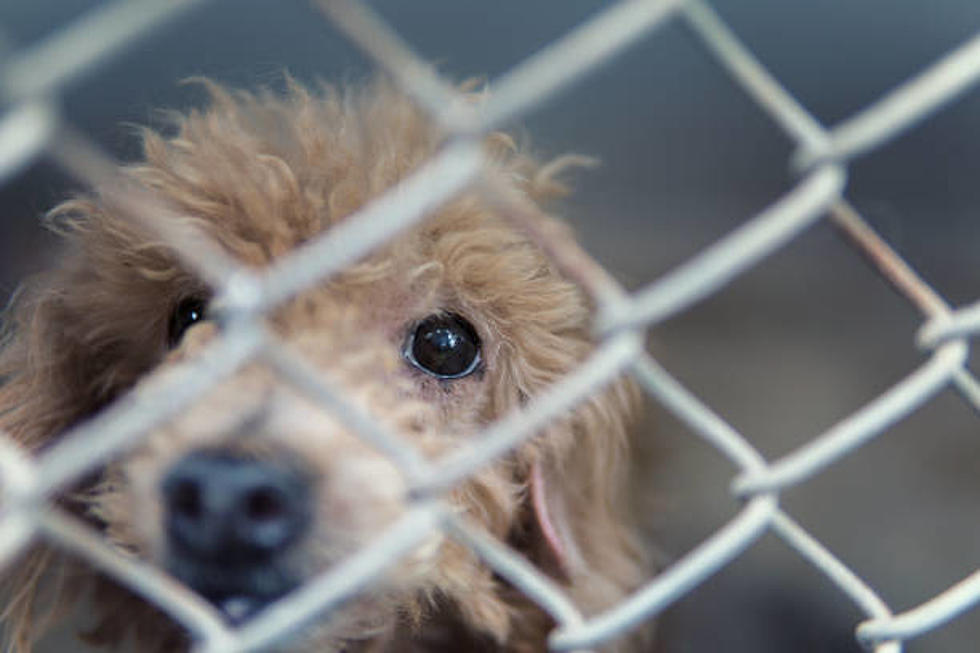 NoCo Dog Rescue Seeks To Raise Money During Virtual Fundraiser This Weekend
Getty Images
A Northern Colorado dog rescue will be featured in another non-profit's nationwide virtual fundraiser this weekend.
The ultimate goal? To raise money for dogs in need of health support, compassion, love - and, of course, a loving home.
According to their Facebook page, Scroungy Dogs and Perfect Pups Rescue — a NoCo based nonprofit that rescues shelter dogs, fosters them through a group of volunteers, and then adopts them out — will be featured by national non-profit organization, Jordan's Way during their nationwide tour to raise money for local animal shelters and rescues across the country.
About Scroungy Dogs and Perfect Pups Rescue
Scroungy Dogs and Pretty Pups Rescue is a 501(c)(3) non-profit dog rescue based out of Loveland, Colorado.
A non-profit that prides itself in being all-volunteer and foster-based, the prime mission for this organization is to rescue abandoned dogs from high-volume shelters and help find them their forever homes.
During this process, the rescue dogs are first placed in foster homes - while they wait to find their permanent home - then are matched with their new forever person/family.
As per Scroungy Dogs and Pretty Pups Rescue's website, all dogs adopted through the non-profit are vaccinated, heartworm tested, microchipped, and spayed/neutered before they are adopted.
About Jordan's Way
Jordan's Way is a 501(c)(3) dedicated to sharing meaningful animal welfare stories that inspire people to adopt.
Through their expansive community outreach and advocacy, Jordan's Way uses a social media approach to create buzz around shelters that, in turn, helps to build a compassionate community of individuals willing to provide these animals in need with a loving, forever home.
Any donation made to the non-profit goes directly to either funding their next shelter visit or to other shelters in need.
As per the national non-profit's website, Jordan's Way has so far raised $2.7 million for animal shelters across the country and has helped facilitate over 80,000 adoptions - and counting.
About Jordan Way's Fundraising Event + How You Can Help
As a part of their 50-state-tour, which is done in an effort to raise money and bring awareness to animal shelters nationwide (you can learn more about here), Jordan's Way will be in Northern Colorado this weekend, on Saturday, Jan. 29th, for a live virtual fundraiser to help support Scroungy Dogs and Pretty Pups Rescue.
As per the NoCo non-profit's Facebook page, the live fundraiser will be held on Saturday from 10 a.m. to 2 p.m.
How can you view the live event? the Loveland-Reporter Herald says Jordan's Way will conduct the four-hour live fundraiser through Facebook; it will reportedly feature games, challenges, rescue animals, volunteers, and other festivities.
The event will be streamed live on both the Scroungy Dogs and Jordan's Way Facebook pages on Saturday.
As of Thursday afternoon (Jan. 27), just over $800 had already been raised towards the non-profit's $15,000 goal.
To make a donation to Scroungy Dogs now or during the event, visit the local non-profit's Facebook page here. 
7 Animal Shelters of Fort Collins
UP NEXT: Check out these 50 fascinating facts about dogs:
More From Townsquare Fort Collins