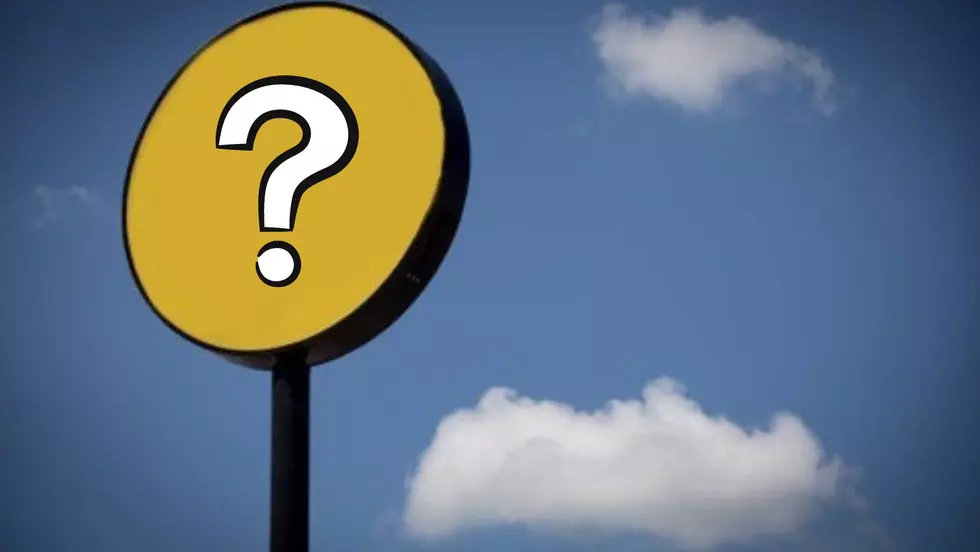 Northern Colorado Will Soon Be Home To The World's Largest Convenience Store
Getty Images/Canva
It's official - Northern Colorado will soon be home to the largest convenience store in the world.
The saying "Everything's bigger in Texas" might hold true in some instances, but not when it comes to convenience stores (not anymore, that is).
The World's Largest Convenience Store - Where is it?
The current record-holder for the world's largest convenience store in the world is the Buc-ee's location in New Braunfels, Texas, which stands at a massive 66,335 square feet.
But that will all change in the next two years.
Earlier this year, back in February, news broke that Buc-ee's, the ultra-popular chain of country stores and gas stations with locations along the southeast in states including Texas, Alabama, Georgia, Kentucky, and Florida would be expanding into multiple other states, including Colorado.
RELATED: Texas Gas Station Buc-ee's is Coming to Johnstown
The first-ever Buc-ee's in Colorado will have a home right here in Northern Colorado.
When word first got out that Buc-ee's would be expanding into Northern Colorado, initial reports stated that a piece of property was purchased by Bucees Johnstown LLC in December 2021 for approximately $9.4 million and that the mega gas station/convenience store would be located on a 140-acre parcel of land on the southwest corner of Interstate 25 and Highway 60.
However, much of the plans curated for the project were kept under wraps - including information as to how big Colorado's first Buc-ee's will be... until now.
Johnstown, CO Buc-ee's To Become Largest Convenience Store In The World
That's right - step aside Texas, there's a new frontrunner in town.
According to the Loveland Reporter-Herald, the area around the interchange of Interstate 25 and CO Highway 60 just got a few steps closer to becoming a major commercial and residential hub in Northern Colorado on Monday (May 2) after the town council unanimously approved several measures relating to both the Buc-ee's and Ledge Rock Center developments.
During the May 2 meeting, the council approved the site development plan for Buc-ee's and the first two subdivision plats for Ledge Rock Center.
(Ledge Rock Center is 200 acre, mixed-use, master-planned community in Johnstown that will contain 1200 new apartments, 160 new single residences, and over 1-million square feet of retail space.) 
In that same meeting, council officials finally disclosed the size of the new Buc-ee's, which will reportedly stand at a whopping 74,000 square feet, equipped with 116 fueling spaces.
The first Colorado location for the chain of massive gas stations and convenience stores will officially tie another upcoming Buc-ee's location in Sevierville, TN, as the world's largest convenience store.
The famous saying now goes as follows - Everything is bigger in Texas... except convenience stores.
Colorado's first-ever Buc-ee's is expected to open sometime in 2024.
Northern Colorado's Biggest Food Cravings
For us living in Northern Colorado, we are extremely fortunate to have so many great food options that are sure to satisfy any and every food palate.
While we do have a wide variety of restaurants and foods to choose from, sometimes, you can't help but get a craving for something specific.
Mouth-watering, sweet (& savory), delectable, incredible - all words you can use to describe NoCo's food scene, from the restaurants themselves to actual dishes.
We asked, you delivered - we've compiled a list of just some of NoCo's biggest food cravings. What's yours?
Here's What Some Northern Colorado Town Are Famous For
Northern Colorado is rich in history and tradition, here's what some of our towns are famous for.
More From Townsquare Fort Collins