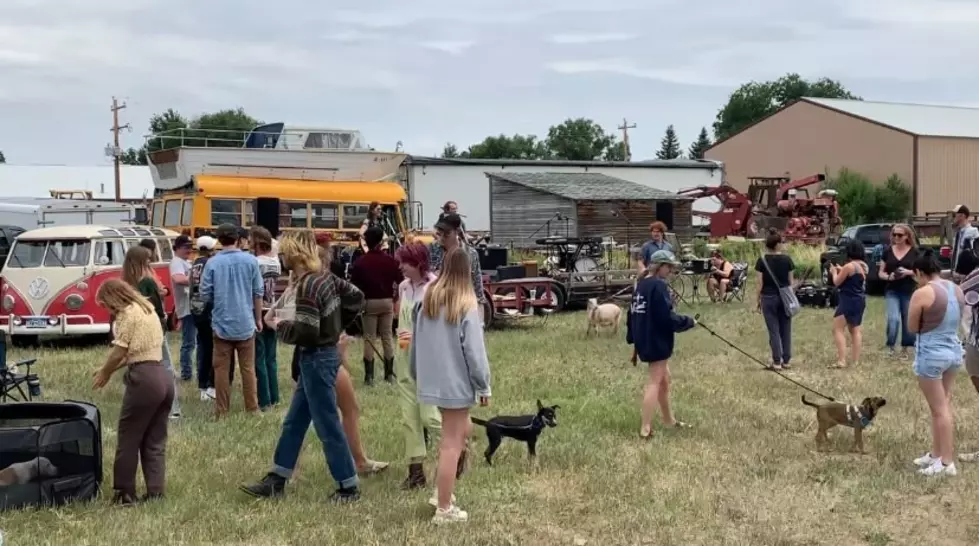 Psych Punks Save Pups: All Aboard Animal Rescue Festival
Image Provided by Michael Gormley
Everybody say (puppy) love! You can adopt a pet in need of a loving home this weekend during a local music festival at a farm upstate.
All Aboard Animal Rescue is partnering with Blast N Scrap to bring you their second showcase fundraiser: Farm Fest II, which has promised to be bigger, better, and filled with more puppy love than ever before.
RELATED: Ambitious Ween Superhero "Blasti" & His Fantastic Fort Collins Community Pop-Up Venue
On Sunday, July 24, you get to kick back, spend a relaxing day on the farm, animals included, and enjoy musical performances from local bands (in no particular order), Tounge Byte, Verner Calvin, Sonic Dispatch, Sunrise Daydream, and Violet Visionaries.
The festival also features Hoka Hey Kitchen, an indigenous cuisine food truck along with authentic vintage Volkswagens on display.
And yes, All Aboard is also packing the pups, so onsight adoption and puppy fostering will be available at the show. All pups are invited, so feel free to bring your pet too.
Interested? Farm Fest II is located at 2612 County Road 54G, Fort Collins, Colorado. 
All Aboard Animal Rescue Organization Information
All Aboard Animal Rescue is dedicated to finding forever homes for pets looking for love and happiness and never refuse to care for animals due to high medical expense(s), age, size, breed, temperament, lack of space, or time in a shelter.
Additionally, Blast N Scrap Shows are inclusive to everyone. All ages always, and no one is turned away from the show. Donations are a suggested $10, but however much you want to give is always appreciated.
RELATED: From Jones to Jams: Shows Come Back to Old Pinball Jones Location at Funktional Thrift Store
Both operations are registered nonprofit organizations that need funding to keep running. Consider donating today to All Aboard Animal Rescue and Blast N Scrap.
25 Dog Breed-Specific Rescues to Find Your Furry Friend in Colorado
Just because you want your next furry friend to be a specific dog breed doesn't mean you can't still adopt them from a rescue. Read on to see the 25 dog breed-specific rescues in Colorado where you can find your next four-legged family member.
Pamper Your Pup at These Spots in NoCo
Dog-Friendly Breweries in Fort Collins
These Fort Collins breweries allow guests to bring their dogs along.
More From Townsquare Fort Collins