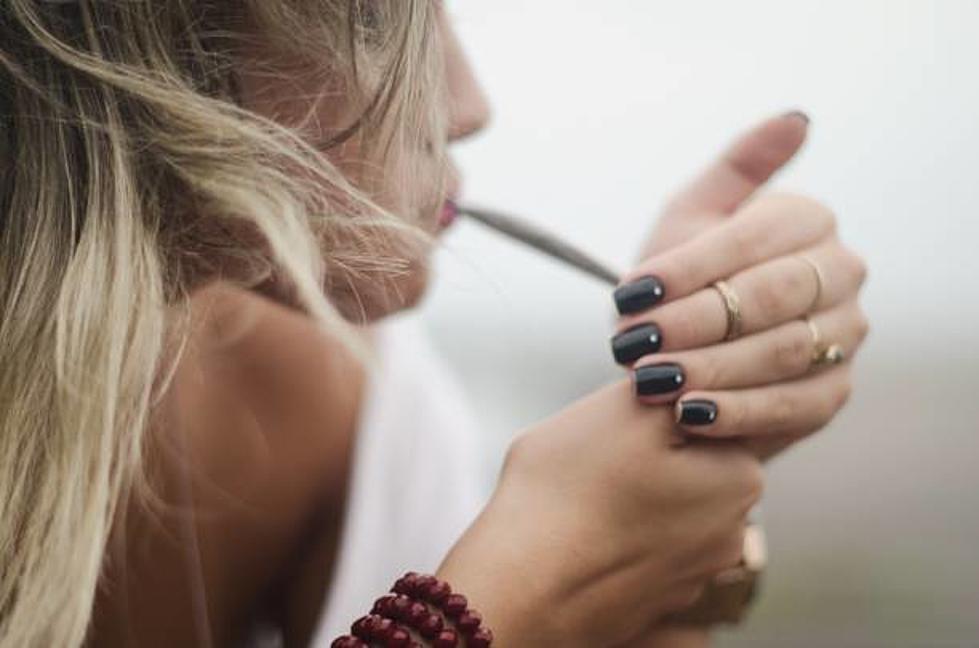 Say "High" To These Newly Implemented Marijuana Laws In CO
Getty Images/EyeEm
No one's telling you that you can't get high - but buying marijuana is going to work a little differently in 2022.
For months now, there has been much conversation among state officials, surrounding the idea of how to implement a new state law that is primarily intended to limit access to high-potency THC products for underaged individuals, as well as those to tend to abuse said products.
Earlier this week, the rules correlating with this new Colorado law were finally released and announced by Mark Ferrandino, executive director of Colorado's Department of Revenue, according to the Denver Post.
While Ferrandino ultimately had the final word regarding these new laws for purchasing medicinal marijuana, the former speaker of the Colorado House of Representatives received heavy input from state marijuana enforcement officials, as well as a task force that included parents, health professionals, and cannabis industry representatives.
What You Need To Know
So, what are the new rules for buying marijuana? Here are the rules you'll need to abide by, beginning Jan. 1, 2022:
The amount of product you'll be able to purchase daily is decreasing - rather significantly.
As per Ferrandino's announcement of the rules late Tuesday night (Nov. 9), Colorado is going to limit the daily purchase of cannabis to two ounces of flower and eight grams of concentrate (i.e; wax, shatter) for medicinal patients.
For those patients who are still considered minors (patients ages 18-20), the concentrate limit will decrease to two grams per day.
To put that into perspective, all medical patients have previously been able to purchase up to 40 grams of concentrate daily.
Customers will be provided with additional, written insight into the effects of cannabis upon every purchase, whether you're purchasing recreational or medicinal. 
Cannabis vendors will now be required to provide all customers with a paper pamphlet at the point of sale of a concentrate, which will feature information regarding Colorado's recommended serving size for concentrates.
The pamphlet will also provide advice on how to safely consume these cannabis products, as well as a list of negative conditions the state feels can result from the use of a concentrate.
In addition, the pamphlet will list numbers to various hotlines for people experiencing any of the included potential negative side effects.
Medical dispensaries will now be prohibited from advertising their products to all minors. 
Come Jan. 1, all Colorado medical dispensaries will be prohibited from marketing to all individuals under the age of 21; this is a change from the previous ban on advertising to people under 18.
Should a cannabis advertisement appear in a form of media that's estimated to attract at least 28.4% of an audience younger than 21, the state will now consider that a violation of the law.
Additionally, both medical and recreational dispensaries must both include "proper" language approved by the state that adequately warns consumers of the risks of overconsumption.
But what if I only use or purchase marijuana recreationally? 
The good news for you? The rules aren't entirely changing.
Recreational users can still buy up to one ounce of flower, or up to eight grams of concentrate, daily. In addition, the purchase age for recreational products remains at 21, while those over 18 years of age can seek medical cards.
The Denver Post said the lower age for medical patients, combined with the (previously) much higher daily concentrate purchase limits for medicinal users each played a big factor in the legislature's focus to alter the purchasing rules, specifically on the medical side of the cannabis industry.
To view the full list of rules that will go into effect on January 1, 2022, click here. 
16 Things A True Coloradan Would Never Do
9 Signs You Know You Are From Colorado
More From Townsquare Fort Collins