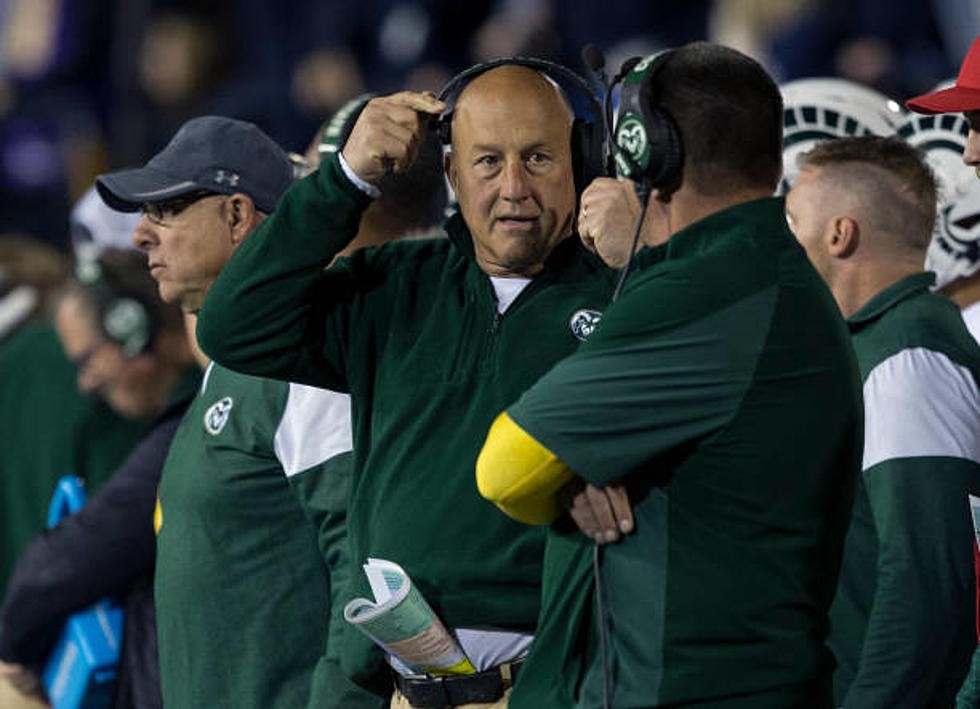 See Ya, Daz! NoCo, Ram Fans React To CSU Head Football Coach Firing
Getty Images
December 2, 2021, will more than likely go down as one of the most pivotal, remembered days in Colorado State football program history.
By now, I'm sure you've already heard the big news, especially if you're a Rams fan. If you haven't -
As per multiple sources, Colorado State head coach Steve Addazio will not return to Ram Country next football season, as he's been fired.
READ: Steve Addazio's Time at CSU is Officially Over After Just One Complete Season
Speculations around this anticipated, yet shocking move were ramped up tremendously, especially in recent days as the Rams looked to secure a win during their last home game for the season against Nevada over Thanksgiving weekend - which resulted in another tough-to-watch loss (52-10).
Even though many knew Addazio's buyout would reportedly drop to $3 million on December 2, those same people didn't actually believe the change would really be made.
But it is, it's really happening. 
Addazio was the second-highest paid coach in the Mountain West and repeatedly told media and fans alike that the Rams were "right there", in terms of earning more wins and building back a strong, competitive football program.
A move of this caliber by CSU was always going to get a lot of attention; here are just some of the hundreds of brutally honest, downright comical reactions to the firing of Steve Addazio:
On Thursday morning (Dec. 2) CSU Athletics confirmed the news of the firing of Addazio, who will be ending his time with the Rams after just two seasons and with a 4-12 overall record.
"The decision we have made today is not one we take lightly," Colorado State Athletic Director, Joe Parker said in the press release.
"I am grateful to Steve Addazio and his coaching staff for their steadfast commitment to our student-athletes, both athletically and academically, to developing men of high character, and reinvigorating our locker room with a culture of toughness and accountability. However, after a thorough review of where our program stands today and our outlook for the future, looking at the totality of factors, I felt this was a necessary step."
As per the press release, Senior Associate Head Coach Brian White will serve as Colorado State's interim head coach.
How do you feel about CSU's decision to part ways with Steve Addazio? Share your reactions with us now using the 'Message Us' feature on the app.
CSU Rams Fans Through the Years
Worst Trades in Colorado Sports History
More From Townsquare Fort Collins