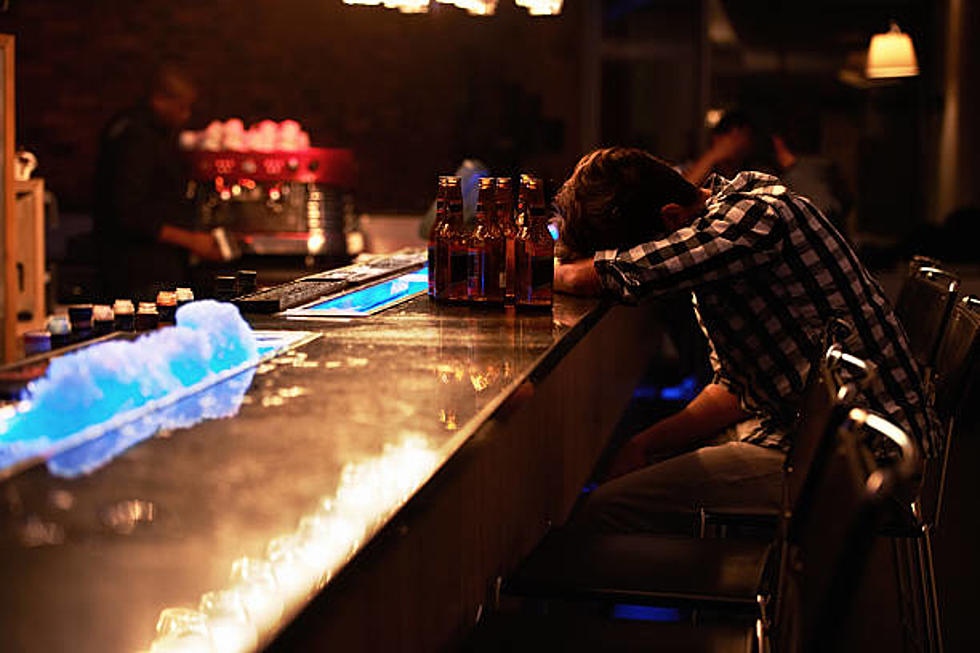 State Legislature Rejects Proposal To Keep CO Bars Open Later – Again
Getty Images
Well, are you really that surprised?
According to the Denver Post, the Colorado legislature has decided against allowing bars and nightclubs to stay open past 2 a.m... again, for the third time in less than a decade.
In late February, multiple sources reported that the Colorado state legislature was going to consider extending the hours of operation for drinking establishments in the state, such as bars and clubs; the proposed bill was set to be debated this month.
What Did The Proposal Entail?
If the bill were to have been passed, those establishments with liquor licenses in Colorado would've been permitted to extend their operating hours in one of two ways -
said establishments could open two hours earlier, and start serving liquor at 5 a.m. instead of 7 a.m.

said establishments could stay open two hours later, and continue operating until 4 a.m. instead of 2 a.m.
Currently, places with liquor licenses in Colorado are allowed to serve alcohol from 7 a.m. to 2 a.m.
RELATED: New Bill Could Permit Colorado Bars To Stay Open Past 2 A.M.
The decision to not move forward with the proposed bill represents a rare instance of lawmakers standing up to state leaders like Gov. Jared Polis, who was in favor of the bill.
Every proposed bill, especially one of this caliber, has its opponents and supporters - this proposal was no different.
The assumption was that most permit applicants would want to stay open later, the Denver Post said, but the front-end flexibility was written explicitly for those catering to international soccer fans - a niche group of people who are more often than not up before the sunrise to watch their favorite teams compete around the world.
"Apparently you can't watch a soccer game without a pint," said  El Paso County Democratic Rep. Marc Snyder, a sponsor of the proposed bill.
So, Why Didn't The Bill Pass?
Snyder and others said the bill failed in large part because of the advocacy of the Colorado chapter of Mothers Against Drunk Driving (MADD), the Denver Post said, a group that opposes the policy out of concern for public safety.
"MADD is a very vociferous, very strident organization," Snyder said. "They don't ever want any extended hours, so even the study became a pathway to that."
"When we look at states like New York or Florida, where they have different bar closing times, we do see more people, unfortunately, making the decision to drive drunk." the organization's executive director, Fran Lanzer, said.
Major public safety interests represented at the Capitol sided with MADD. As per reports, the bill's opponents included AAA Colorado, the state's district attorneys, fire chiefs, and the sheriffs.
On the latter, the bill's supporters included several bar and club owners, some of who were quick to share their beliefs as to why said establishments should be able to stay open later:
"I think every legislator should come to Tracks on a Saturday night in January and watch us shove 1,000 kids into the street all at the same time at 1:45.", Andrew Feinstein, owner of Tracks nightclub and ReelWorks event space in Five Points, said according to the Denver Post.
Among others, Feinstein is concerned with the fact that 2 a.m. closing means lots of drunk people spill onto Denver's streets at the same time — with limited ride-share and law enforcement resources to combat drunk driving.
"If you have 20 mice in a shoebox, and you've got a cat, and you just dump that shoebox out, the mice are gonna scatter," Snyder said.
"How many mice is that cat gonna catch? I thought spreading this out would be a benefit to law enforcement."
What are your thoughts on the proposed bill - do you think it should've been passed? Sound off with your thoughts on our free app.
25 Denver Restaurants Highly Rated On TripAdvisor
Planning a trip down to the Mile High City and don't know where to eat? Look no further.
These are 25 of the most highly rated restaurants in Denver, CO, according to TripAdvisor.
20 NORTHERN COLORADO SPORTS BARS TO CHECK OUT ON GAME DAY
It's time to cheer on your favorite team! Next game day, grab your jersey and ditch the couch - because we've put together the ultimate guide to the 20 best sports bars in Northern Colorado.
More From Townsquare Fort Collins