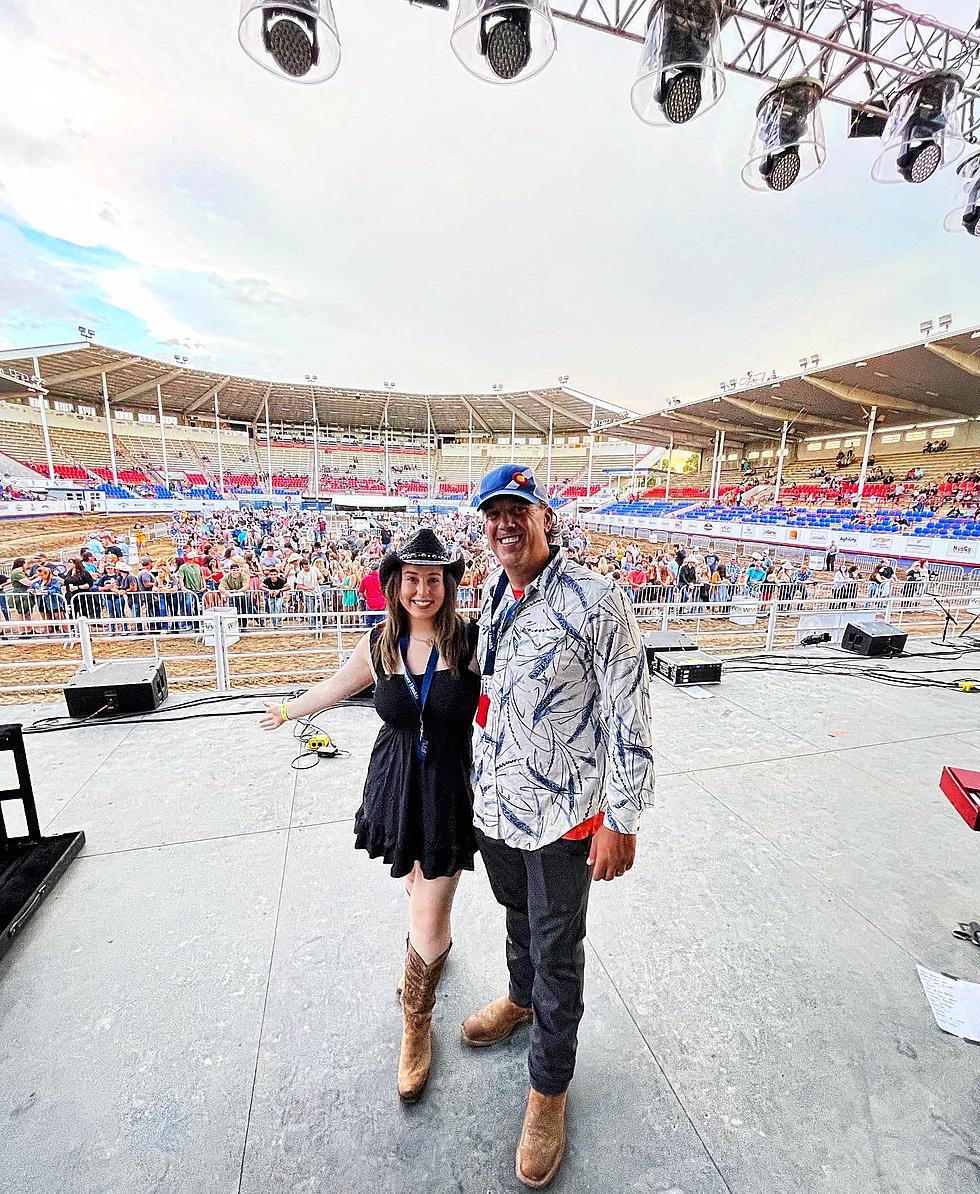 Thank You, NoCo: Looking Back On A Year Of New Country Mornings With AJ & Maxx
Maxx/TSM
The saying, "time flies when you're having fun" has never held more true.
Last October, two strangers living two completely different lives on opposite sides of the country came together to form a morning show in beautiful Northern Colorado.
One of those strangers was me.
I graduated from the University of Alabama in May 2020; despite being in the midst of an unprecedented global pandemic, one of the biggest goals I had set for myself pre-pandemic was to have a job secured upon graduation.
Half the battle when choosing a career is figuring out what you want to do with your life; in my case, half the battle was already fought.
If you ask me (although, I would argue that those who know me well would say the same), I was destined to talk for a living.
I am incredibly thankful to have had multiple internship opportunities throughout my college career that have ultimately guided me on my current career path.
Even before graduating, I began fighting the other half of the battle: finding the work.
I moved back home to New Jersey a few weeks after finishing my final few college classes, but the plan was never to be home for long.
I wanted to work and I knew exactly what I wanted to do - I wanted a job where I'd be able to talk on the radio.
Last fall, I was presented with the opportunity of a lifetime.
Without hesitation, I took the opportunity and moved 1600+ across the country to Colorado (read more about my move to Colorado here) to begin my first full-time gig in the radio industry.
Meeting My Radio Partner For The First Time
Believe it or not, AJ and I only met two times before we got in the studio to do our first show together.
I remember meeting him for the first time like it was yesterday.
I felt like I was going on a blind date; we had only spoken over the phone a handful of times and I had only seen him in photos. Even so, I had a feeling before meeting him in person that we were going to get along really well.
Fortunately, my presumption held true.
Today, Oct. 19, marks the 1-year anniversary of our first show together on New Country 99.1. I will never forget that morning and the emotions I felt after hearing ourselves on the air together for the first time - there was simply no better feeling.
These days, I couldn't imagine not spending my mornings in the studio behind a mic telling stories, cracking jokes, pulling pranks, and "performing" horrendous rap renditions with my partner in radio crime.
To those who've listened to our show anytime in the last year, thank you so much for making us a part of your morning; I know I speak for both AJ and myself when I say that we truly could not be more grateful.
I've grown to learn just how special Northern Colorado is, and I'm so thankful to all who have made me feel so welcome in the community over the last year. This place truly feels like home.
To my partner in radio crime, AJ:
You are the epitome of a coworker that everyone wishes they had. Thank you for putting up with me on a daily basis, being my in-house therapist, making me laugh, embarrassing me, pushing me out of my comfort zone, and for making me a better person every day.
Here's to another year of more laughs, pranks, horrible rap renditions, sharing embarrassing stories, and you trying to ruin any chance I have of getting a boyfriend (hopefully there will be a lot less of the last thing on this list.. if I'm lucky).
13 Crazy Colorado Laws That Make No Sense
There are laws everywhere - a lot of them we know about and abide by every day. But, there are others I'm willing to bet you knew nothing about.
This CO Cafe Has Over 40 Mouthwatering Mac & Cheese Dishes
Located in Indian Hills, CO, Mac Nation Cafe has been serving up quality, creative interpretations of classic Mac & Cheese and configuring epic, not-so-classic Mac & Cheese combinations since April 2015.
More From Townsquare Fort Collins