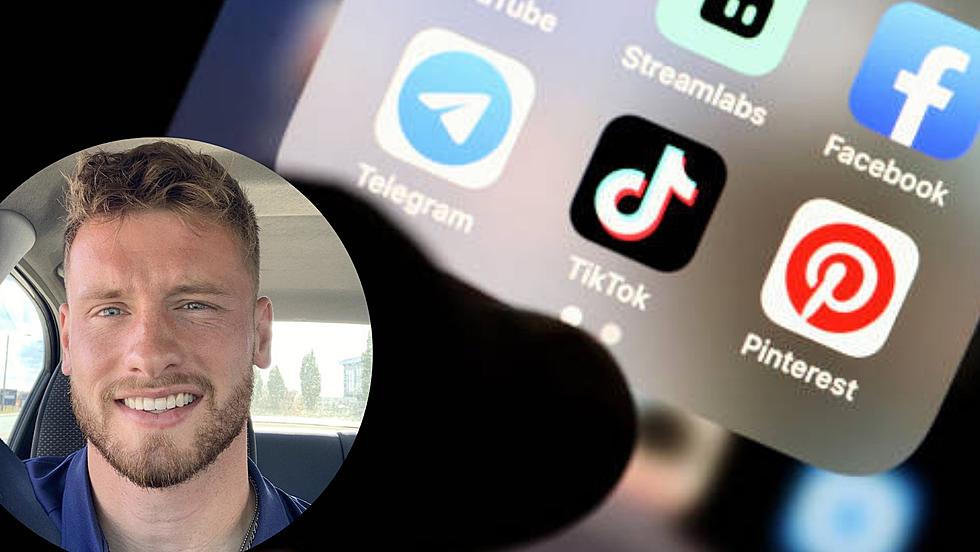 This TikTok Sensation Just Joined NoCo's New Pro Soccer Team
Lachlan Mclean/Instagram
From your TikTok feed to the soccer field.
Northern Colorado's first-ever professional soccer team - Hailstorm FC - has been scouting players and adding to its roster over the last few months in preparation for their first season, which is expected to kick off later this year.
RELATED: Say Hello To Hailstorm FC – NoCo's First Pro Soccer Team
Players from across the country and all over the world have been selected to join the expansion franchise for United Soccer League One - including a former Colorado Rapids draft pick (amongst other Colorado natives), a cup and league-winning midfielder from Ireland, and several other talented players with impressive track records.
While impressive in their own fashion, I'd argue that there more than likely isn't a signee on the team that's more high-profile than Northern Colorado Hailstorm FC's newest striker, Lachlan McLean.
That is, as far as TikTok is concerned.
Hailing all the away from the opposite side of the world - or should I say, down under - Lachlan Mclean, aka Lachy from Sydney, Australia is known as a well-rounded lethal finisher with a knack for scoring crucial goals at big moments.
Speaking of well-rounded, when Lachy's not on the soccer field, it's safe to assume he's busy making new videos to keep his massive following on TikTok entertained.
As of Jan. 26, this Aussie pro baller turned TikTok sensation has amassed a following of over half a million - 625.8 thousand - and has accumulated over 13 million likes across his collection of videos via the popular social media platform.
I mean, I think I could take a good guess as to why Lachy's got such a big following...
TikTok said it first (watch the second video linked above - warning: inappropriate language used) but I have to agree - the guy's pretty attractive. (PS TikTok, I'd give him a 10, too).
Lachy also seems to be pretty funny - or at least seems to have a good sense of humor.
I'm sure we'll all be seeing a lot more of Lachlan Mclean (fingers crossed) once Hailstorm FC's season begins, but until then, TikTok will have to suffice. Check out more of Lachy's TikToks here. 
More About Northern Colorado Hailstorm FC's New Signee, Lachlan Mclean
Mclean first started playing soccer professionally for Sydney club Manly United before moving to the U.S. to attend Southern Illinois University Edwardsville from 2016-2019, according to Hailstorm FC's website,
There, he became the Cougars' third-leading scorer as a first-year freshman and ultimately lead the team to the NCAA Tournament, where they beat No. 13 Michigan State and No. 11, Butler, before losing to No. 2 Wake Forest in the Sweet 16. Then, as a junior, Mclean earned All-MAC First Team honors after topping the conference with 23 points; his 20 career goals place him in the top-25 all-time for the 15-time NCAA tournament participants.
Lachy has a running list of athletic accomplishments, particularly in soccer, but he's making some major strides off the field too.
To learn more about Lachlan and all of the new Northern Colorado Hailstorm FC players + staff, click here. 
Soccer + More: 20 Northern Colorado Sports Bars To Check Out On Game Day
It's time to cheer on your favorite team! Next game day, grab your jersey and ditch the couch - because we've put together the ultimate guide to the 20 best sports bars in Northern Colorado.
Worst Trades in Colorado Sports History
More From Townsquare Fort Collins