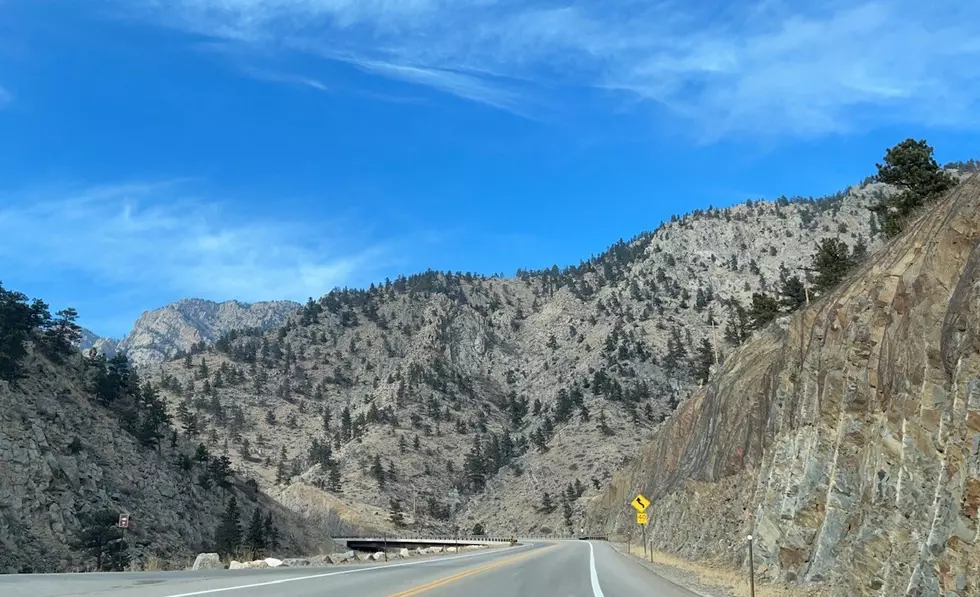 Victims Of Fatal Drake Rollover Identified
Maxx/TSM
The Larimer County Coroner's Office has identified the victims of last week's fatal rollover crash in the Big Thompson Canyon.
On Friday Jan. 29, firefighters were sent to the crash site at 1:46 p.m, as reports came in that a vehicle had rolled over and hit a power pole along U.S. 34 near the Station 8 firehouse in Drake.
According to Loveland Fire Rescue Authority Capt. Mark Lyons, three people were in the vehicle and two died as a result of the crash.
As per reports from the Loveland Reporter-Herald, the two people who died in the crash were 26-year-old Amanda Choucherie of Florida and 28-year-old Logan Stilson of Loveland. Both were pronounced dead at the scene, according to an official release from the Coroner's office.
The driver, 28-year-old Brennan Tanner, survived the crash and was transported to McKee Medical Center in Loveland. McKee spokeswoman Sara Quale said Tanner was treated at the hospital and released the same day.
Colorado State Patrol Master Trooper Gary Cutler says the crash was investigated as being caused by excessive speed, as per reports from the Loveland Reporter-Herald.
Additionally, it was concluded by Cutler that none of the vehicle's occupants were wearing a seat belt; Choucherie, the 26-year-old victim from Florida was ejected from the vehicle.
Charges have yet to be filed in the case, as the incident is still under investigation.
Northern Colorado's Most Puzzling Cold Cases
More From Townsquare Fort Collins