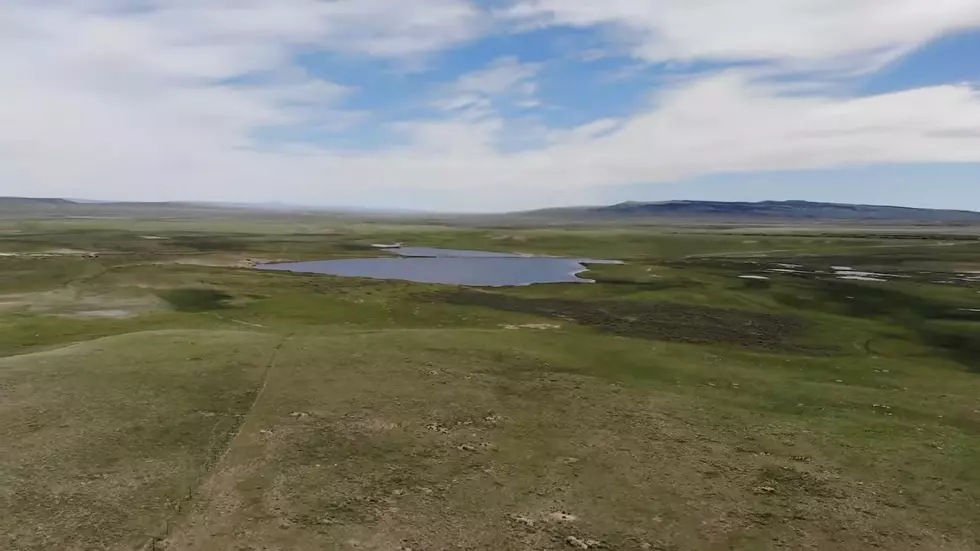 Who Owns The Most Land In Wyoming And 2 Super Bowl Trophies?
Nirjal Basnet via YouTube
Are you be shocked to know that the owner of the most land in Wyoming not only has two Super Bowl Championships with St. Louis/ LA Rams of the NFL, two Stanley Cup Championships with the Colorado Avalanche in the NHL, one MLS Cup championship with the Colorado Rapids and two National Lacrosse League Championships with the Colorado Mammoth and owns the Denver Nuggets?
Would you be shocked to know that this person also married into the Walton family? His wife was formerly Ann Walton, a Walmart heiress, who's father was 'Bud' Walton and uncle was Sam Walton.
The owner of the most acres in Wyoming's name is Stan Kroenke.
Kroenke is a businessman who was raised poor in small Missouri town. Now worth $12.9 billion he is the owner of the most land in Wyoming, and owns 1.5 million acres of ranchland in the US and Canada.
Kroenke got his start sweeping floors in his father's lumber yard, then was keeping the books for the store by the time he was 10. Graduated from University of Missouri, invested in a clothing store, got his MBA, started the Kroenke Group in 1983. That was the beginning of his real estate career and his journey to becoming a billionaire.
In Wyoming, Kroenke owns the 560,000 acre Q Creek Ranch, which sits at the base of the Shirley Mountains about 65 miles southwest of Casper, WY and 40 mile north of Medicine Bow, WY, is a combination of 10 ranches that were all purchased by Kroenke.
Q Creek offers some of Wyoming's best views, hunting and fishing options available. Big game hunting, prairie dog hunting, fishing trips and lodging is all available at the Q Creek Ranch. On top of that it's a full working cattle ranch, that; can have between 6,000 - 10,000 cattle grazing each year.
Outside of Wyoming, Kroenke owns the 510,000 acre,  W.T. Waggoner Estate Ranch in Texas, multiple ranches win Montana, Arizona, Nevada and in Canada.
Kroenke's story goes to show that your beginnings doesn't matter. If you have a dream, you too can land on the list of billionaires, own sports teams, sports leagues and be a real estate developer.
Pictures Capture The Love Between Wyoming Ranchers And Their Horses
These pictures were taken by professional photographer Chris Dickinson at the 88 Ranch located outside of Douglas, and they perfectly show the love between ranchers and the animals they raise and work with 365 days a year.
More From Townsquare Fort Collins