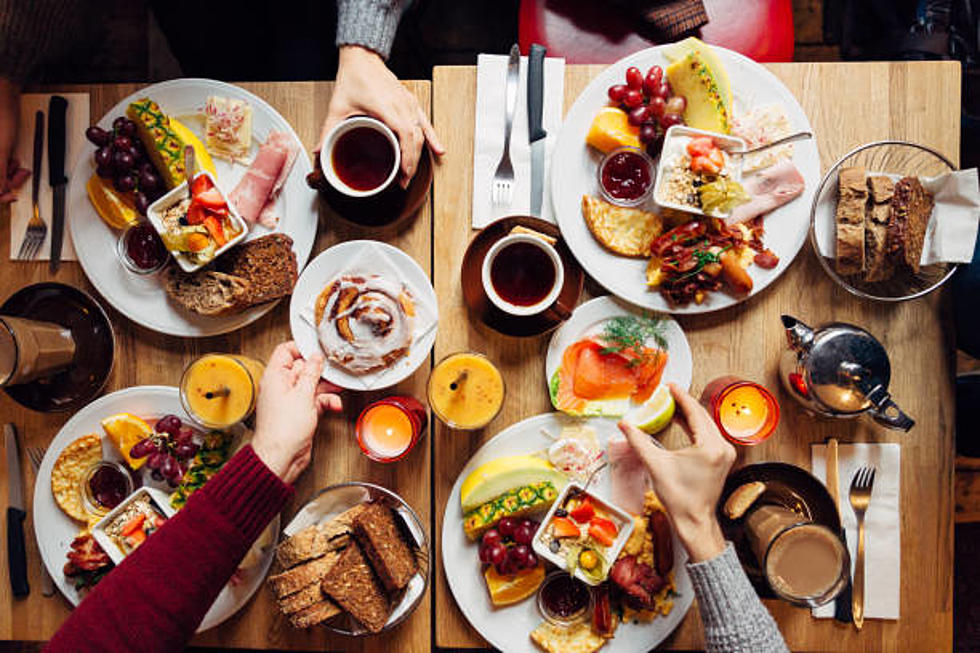 Best Breakfast In Northern Colorado – Here's Where To Find It, According To You
Getty Images
I've said it once and I'll say it again - I've never been a big breakfast person... until now that is.
I've decided to make an effort to incorporate the most important meal of the day into my everyday routine. But, like many other things in life, this new effort I've decided to make poses a challenge.
Where does one find breakfast in Northern Colorado? And I'm not talking about just any ole breakfast... I'm talking about the best breakfast NoCo has to offer.
Why would this transplant (me) ponder on this thought alone when I could just ask the experts (you)?
Well, that's exactly what I did.
We pose a different "Question of the Day" on our show each morning; this morning I asked you, where is the best breakfast spot in Northern Colorado?
And boy, did you deliver.
Here's Where You Can Find The Best Breakfast In Northern Colorado
After reading through your responses (and studying each and every restaurant menu included on this list), I think that breakfast might just become my new favorite meal of the day.
Did I miss your favorite NoCo breakfast spot? Let me know using the "Message Us" feature on the New Country 99.1 App!
Indulge In An Eggs-cellent Benedict + More At These 5 FoCo Breakfast Spots
Although It's still not my favorite meal by any means, there is one breakfast dish that I constantly find myself craving... and although I would still be the first person to say that I would never replace another meal with breakfast, I could consider doing the unthinkable for one breakfast dish and one breakfast dish only - Eggs Benedict.

The next time you feel a breakfast craving coming on, consider checking out one of these five Fort Collins restaurants that not only serve up an
eggs-cellent
benedict but have also each received raving reviews for their breakfast selection as a whole.
20 NORTHERN COLORADO SPORTS BARS TO CHECK OUT ON GAME DAY
It's time to cheer on your favorite team! Next game day, grab your jersey and ditch the couch - because we've put together the ultimate guide to the 20 best sports bars in Northern Colorado.
More From Townsquare Fort Collins