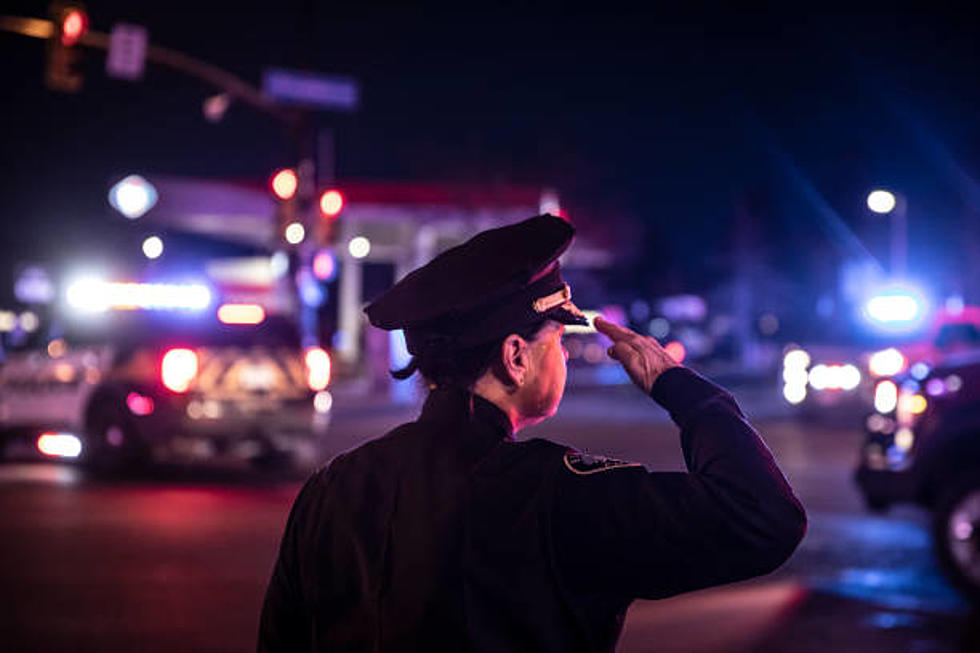 Victims Identified In King Soopers Shooting
Getty Images
The Boulder Police Department has identified the ten victims of the shooting that took place on Monday (Mar. 22) at King Soopers in Boulder.
By early Tuesday morning (Mar. 23), Boulder Police had identified all ten victims, including 51-year-old Officer Eric Talley, who was the first to be identified among the deceased during a press conference Monday night.
The ten victims are as follows:
Denny Stong, 20
Neven Stanisic, 23
Rikki Olds, 25
Tralona Bartkowiak, 49
Suzanne Fountain, 59
Teri Liker, 51
Eric Talley, 51
Kevin Mahoney, 61
Lynn Murray, 62
Jody Waters, 65
The victims range in age from 20 to 65.
Boulder Police Chief Maris Herold read the names of the victims during a live press conference conducted by Boulder PD, which began this morning (Mar. 23) at 8:30 a.m.
During Tuesday morning's press conference, Chief Herold said the last victim of the shooting was removed from the scene at 1:30 a.m this morning; by 2:02 a.m, all ten victims had been identified by police.
By 3:59 a.m Tuesday morning, the families of the victims had been notified about the tragedy involving their loved ones.
Officials identified the suspect in the shooting as 21-year-old Ahmad Al Aliwi Alissa from Arvada. Authorities said that they are currently working on an extensive investigation into his background, but that he has lived in the U.S. for most of his life, according to Boulder County District Attorney Michael Dougherty.
The suspect has been charged with 10 counts of first-degree murder.
The suspect sustained a gunshot wound to his leg, and was taken into custody at 3:28 p.m. Monday, Chief Herold said during Tuesday's press conference. He was sent to a hospital in stable condition, and was being treated there as of Tuesday, Herold continued.
District Attorney Michael Dougherty said during the press conference that the suspect will be taken to the Boulder County jail after treatment is finished, likely on Tuesday (Mar. 23).
The motive behind the shooting is still unclear; "(It is) premature to draw any conclusions (about motive) at this point in time," FBI special agent in charge Michael Schneider said.
Boulder Police Chief Herold assured the public that officials are going to do everything in their power to make sure the suspect has had a thorough trial, and a thorough investigation will be done during Tuesday's morning press conference.
"It's been a painful year, as we sit here once again, surrounded by seemingly incomprehensible loss", Gov. Jared Polis said.
According to police, the investigation will take no less than five days to complete.
At 10:35 a.m. Tuesday, Boulder Police shared that they had previously misspelled the names of one of the victims - that victim's name is Denny Stong.
Northern Colorado Law Enforcement K-9 Dogs
More From Townsquare Fort Collins