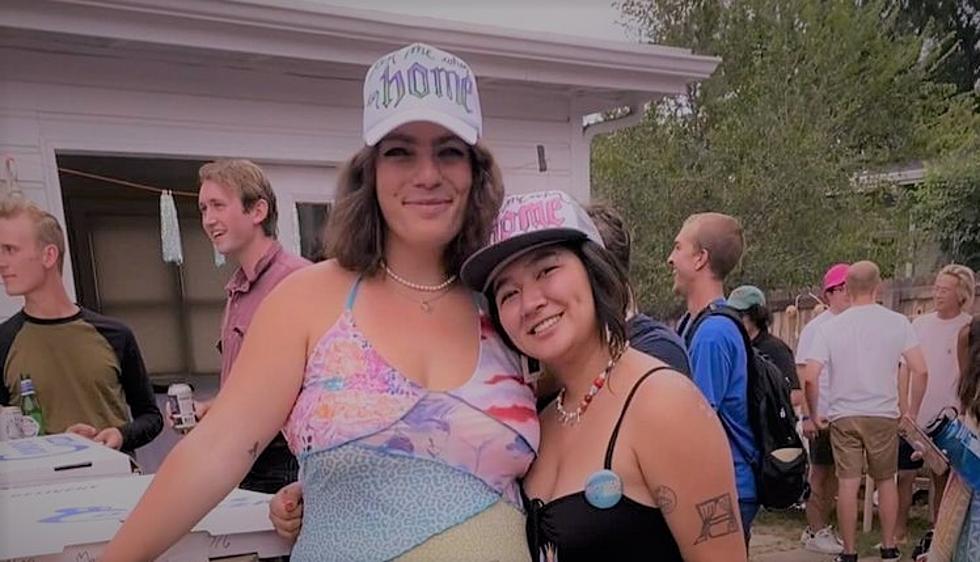 OMG! Boulder Duo's "TXT ME WHEN UR HOME" Sends Powerful Message for Local Community
Photo Provided by Amy Karp
Have you ever felt unsafe at a concert? Maybe it's because there are too many people in a room or you sense that someone is watching you too closely. Maybe you're second-guessing if you really want to dance because you don't want to be approached by anyone, or you're feeling like you can't escape until the music stops. Sadly, this is a feeling that way too many people experience on what is supposed to be a fun night out.
This struggle inspired Amy Karp and Ileana Rivera to take action and create a collective that plans events aimed at calling out this problem while also uplifting local musicians and uniting the community together through action as co-founders for the "Text Me When You're Home" collective.
"TEXT ME WHEN YOU'RE HOME"
Karp and Rivera have a lot of history in the concert scene. Starting on the CU Boulder program council, they have extensive experience planning shows and insight into the music industry as a whole. When they decided to start a collective, roughly two years ago, the name "Text Me When You're Home" felt perfect for their vision. This phrase has strong roots in feminist discourse and is a common sentiment that women will say to each other at the end of a night out. Instead of wishing each other "goodbye", it's a check-in to make sure that the friend made it home that night, especially if she decided to walk alone.
Utilizing both the discomfort and honest sincerity behind asking someone to "Text Me When You're Home", this brings attention to a pretty big issue that Karp and Rivera noticed in traditional venue spaces.
Pre-Covid, the duo used to frequent the concert scene and would regularly go to shows every weekend. This was something they loved (and still enjoy) doing, but they realized a lack of comfortable spaces for women and queer folx. Traditional spaces typically don't advocate for agreed-upon norms or codes of conduct. While people can, and are removed from shows for egregious behavior, there is rarely something to set a precedent on behaviors that will or won't be tolerated.
In this space, the bottom line is to be respectful of everyone so each person at the show can have a great time.
Booking, Artists, Mutual Aid, Oh My!
In addition to bringing attention to a massive social issue, "Text Me When You're Home" 's heart has always been in the local community. The organization is constantly looking for ways to uplift, inspire, and find new ways to support local artists of all varieties to maximize good and create a collective positive force to change the world for the better.
One of the big goals of the venue is to create mutual aid resources and raise money for various social issues. Some of the past fundraisers have been for the Micro Grant Initiative, Vicky's Sexy Stash, local queer Bi-POC artists, The North Metro Islamic Center, Help Taunya Sleep Well, and Mutual Aid Fair, all of which they have run through Instagram.
The project hit a small roadblock during the shutdown, in which they stopped hosting shows for everyone's safety. It's been less than a year since "Text Me" came back and Karp and Rivera are thrilled to be able to work with the community in a meaningful way and facilitate future events. They want to encourage artists, both visual and musical, to reach out to plan future shows and are always open to feedback on how they can improve in the future.
Additionally, Karp and Rivera are super interested in working with anyone who wants to offer up their venue for events and are currently looking for available spaces in the future. At the present time, there isn't a dedicated space for the venue, as this is a transitional time for both Karp and Rivera, but they are looking into setting up in Denver.
Karp and Rivera LOVE DMs and want to encourage people to reach out to them directly through their Instagram @txtme.jpeg
5 Kickass Females You Didn't Know Went to CSU
More From Townsquare Fort Collins