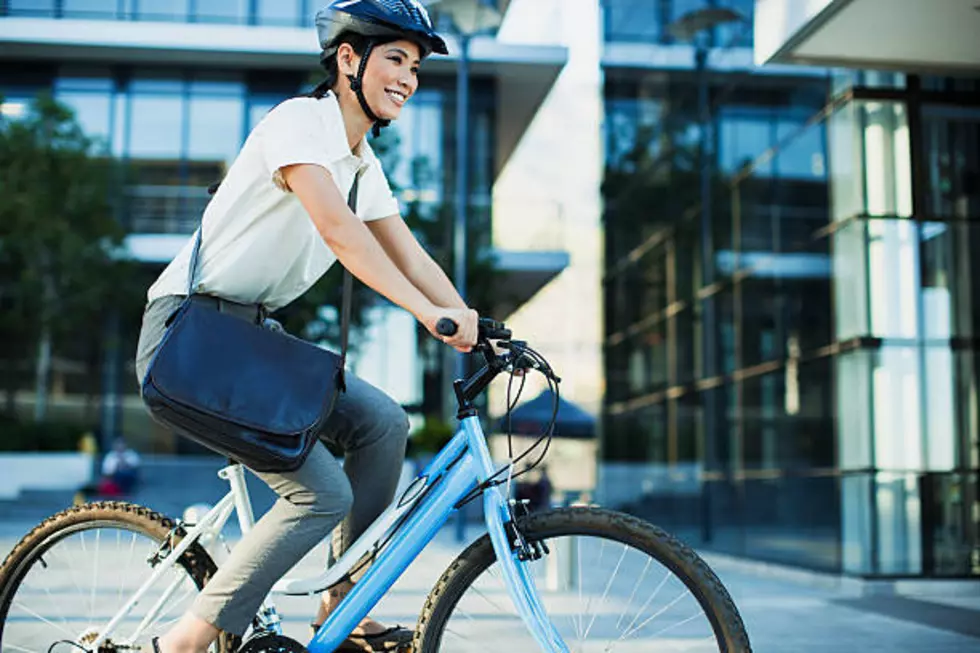 City of Fort Collins To Celebrate 'Bike To Work (Or Wherever) Day This Week
Getty Images/Collection Mix: Sub
One of the Choice City's most popular summer events, often referred to as one of the city's "unofficial" holidays is back.
According to an official press release from the City of Fort Collins, the 34th edition of summer Bike to Work (or Wherever) Day returns this week.
This Wednesday (June 22), anyone using an 'active mode' of transportation (biking, walking, electric scooting, utilizing public transit) is welcome to participate in Bike to Work (or Wherever) Day.
About 'Bike To Work (Or Wherever) Day
During Bike To Work (Or Wherever) Day, community members are encouraged to travel by bike wherever they're headed - whether it's for work, to run errands, dropping kids off at daycare, or simply just for fun.
"This is going to be another great Bike to Work (or Wherever) Day, and we're excited to see everyone celebrate this well-loved event," said AnnMarie Kirkpatrick, an Active Modes program assistant with the City's FC Moves department.
As per the press release, this year's participants are welcome to enjoy the 80 breakfast stations that are being sponsored by 170 businesses and organizations in Fort Collins; breakfast stations will reportedly be open from 6:30 a.m. to 9:30 a.m. across the city on the day of the event
The city says, in previous years, some local businesses have also held afternoon or evening events for participants' commute home; a map of where each breakfast station is located will be posted to the City of Fort Collins' official website prior to the event.
According to city officials, those who wish to participate in Wednesday's event are not required to pre-register for Bike to Work (or Wherever) Day but are encouraged to take a post-event survey afterward; anyone who participates in said survey will be entered into a drawing for prizes donated by local businesses and organizations.
For more information about Fort Collins' 2022 Bike to Work (or Wherever) Day, visit fcgov.com/BTWD. 
25 Fort Collins Restaurants + Bars With Outdoor Seating
It's getting nice out - really nice out.
So g

rab a friend, a family member or hit the town solo and check out one - or several - Fort Collins restaurants + bars that offer outdoor dining.
11 Reasons Why Fort Collins Is A Great Place To Live
Fort Collins is consistently voted one of the best places to live and there's plenty of good reasons for that...let's go over 11 of them.
More From Townsquare Fort Collins