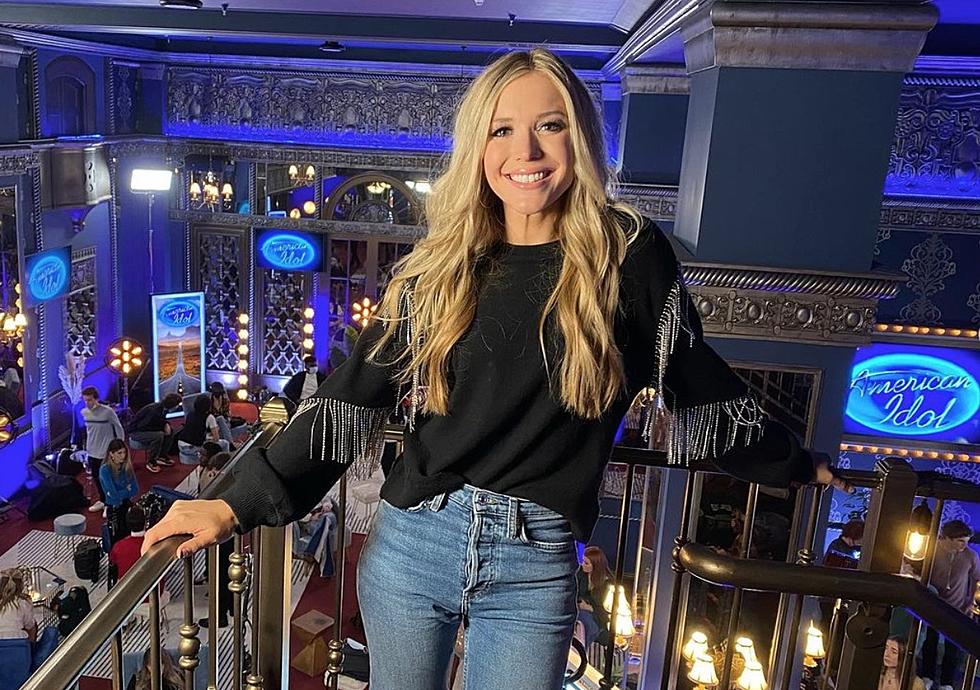 Could A Fort Collins Native Become The Next American Idol?
Sarahbeth Taite/Instagram
Could a Fort Collins native become the next American Idol?
We'll just have to watch for ourselves and see.
Tonight's episode of ABC's popular singing competition show, American Idol will feature Sarahbeth Taite, a singer/songwriter whose roots run deep in and around Northern Colorado.
Who Is Sarahbeth Tate?
Meet Sarahbeth Taite - born and raised in the Choice City, it's safe to say that music grew to be one of Taite's first loves.
Sarahbeth reportedly began writing her own original country songs after mastering the piano and guitar, which she learned while she was still a student at Kinard Core Knowledge Middle School, a Poudre School District school.
According to the Coloradoan, when Sarahbeth was just 14 years old, she begged her parents to let her visit Nashville, TN; Taite's visit to the Music City turned out to be an unbelievable jumpstart to her music career, as she managed to sign her first publishing deal during one of her initial visits.
After completing part of her high school career at Fossil Ridge High School in Fort Collins, CO, Taite transferred to an online high school program so she could pursue a music career, the Coloradoan says.
Following her high school graduation, the aspiring country artist made the permanent move to Nashville, where she's been living ever since.
"My poor parents were like, 'OK, here you go. Hope you're OK,' " Taite recalled to the Coloradoan.
"It was kind of a leap of faith, but it all worked out."
Where + When To Watch Sarahbeth Taite on American Idol
As per a recent post via the singer/songwriter's Instagram page, Sarahbeth Taite is set to appear during American Idol's "Hollywood Week" which kicks off Monday night (Mar. 28, 2022) at 6 p.m. MT.
"I'm so nervous to watch myself on national TV," the 24-year-old country singer-songwriter told the Coloradoan last Friday. 
The good news for Sarahbeth? She's got her very own fan club ready to cheer her on in Hollywood - all the way from Northern Colorado.
Taite's parents will reportedly be watching the episode from their residence in Windsor. Meanwhile, Taite and her husband, Colby, will be having a little watch party of their own from their home in Nashville.
Best of luck tonight to NoCo's very own!
Want to learn more about Sarahbeth Taite? Visit her official website here. 
Your Country Concert Lineup For 2022
2022 is shaping up to be a great year, and these country stars are about to make it even better. It's time to pull out those cowboy boots, get excited, and plan accordingly - here are all the country stars & shows coming to Colorado in 2022:
How Far Would You Travel To See Your Favorite Artist In Concert?
If you ask me, I'd travel anywhere to see my favorite artists in concert... as long as my schedule and my bank account allow it, I don't care if the show's 20 minutes away or across the country - I'm going.
How far would you travel to see your favorite artist in concert?
More From Townsquare Fort Collins