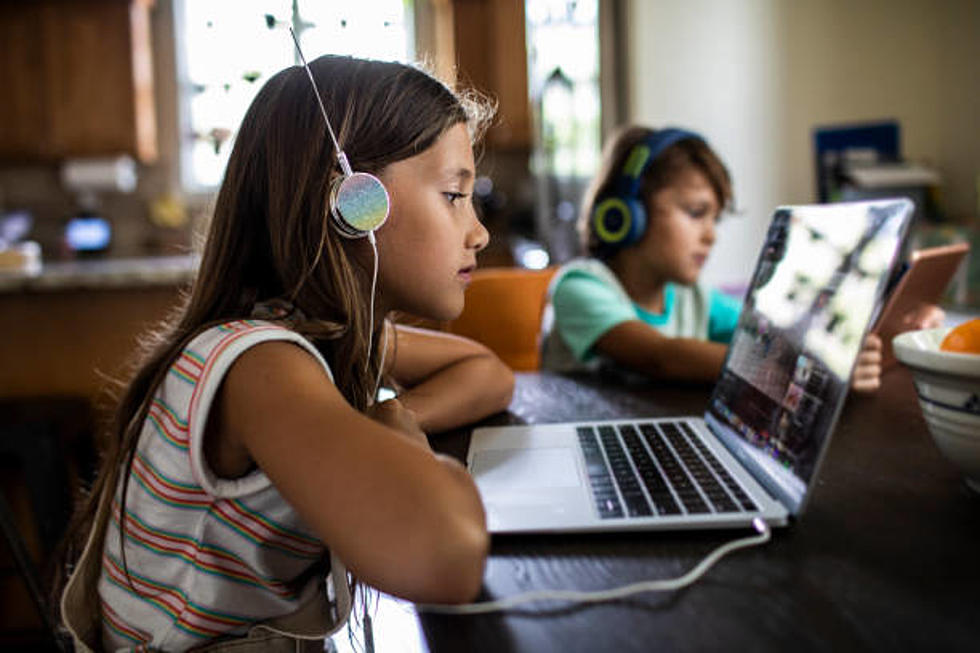 COVID Drives Four District 6 Schools To Shift To Remote Learning
Getty Images
COVID-19 strikes again - this time around, the virus has driven four schools within Greeley-Evans District 6 to make the shift back to remote learning.
Beginning Friday (Jan. 14), the following Greeley-Evans District 6 schools will operate via remote learning:
Meeker Elementary School
Shawsheen Elementary School (including preschool)
Jefferson High School
Bella Romero Academy, K-3 Campus and 4-8 Campus
"The move to remote learning is due to staffing shortages related to COVID-19 cases in the schools", an announcement on the Greeley-Evans District 6 website reads.
"Students attending the schools moving to remote learning will receive additional communication from their school."
Meeker Elementary, Shawsheen Elementary, Jefferson High, and both campuses of Bella Romero Academy will continue remote learning through Sunday, Jan. 23.
As of Friday morning (Jan. 14), the plan is for students & staff from these schools to return to their respective buildings for in-school learning on Monday, Jan. 24, as per information from Greeley-Evans District 6.
During this time, all middle-level sports competitions will be postponed for the week of Jan. 17 and will resume the week of Jan. 24. Sports practices, however, will continue to go on as planned.
Latest COVID-19 Numbers WIthin Greeley-Evans District 6
According to the Greeley Tribune, the district had 855 cases of COVID-19 among students and staff as of Thursday evening (Jan. 13). The number of cases is the highest total the district has seen in a given month during the 2021-2022 school year.
The previous high had 677 cases in November, according to District 6 Spokesperson Theresa Myers.
Out of the 855 accounted for cases within the district, 659 cases were reported among students, while 196 of those cases were among staff; Myers said the 196 staff members who are either sick or attending to children account for 7.26% of the district's approximately 2,700 staff.
"It's a wide variety of reasons (behind the illnesses)," Myers said, adding the dominant reason is COVID-19. "It's unfortunate we're in the middle of a surge."
For more information regarding COVID-19 protocol in Greeley-Evans District 6, visit the district's website here. 
PHOTOS: Greeley Then & Now
READ MORE: Here are 50 ways you can improve your work from home lifestyle
More From Townsquare Fort Collins