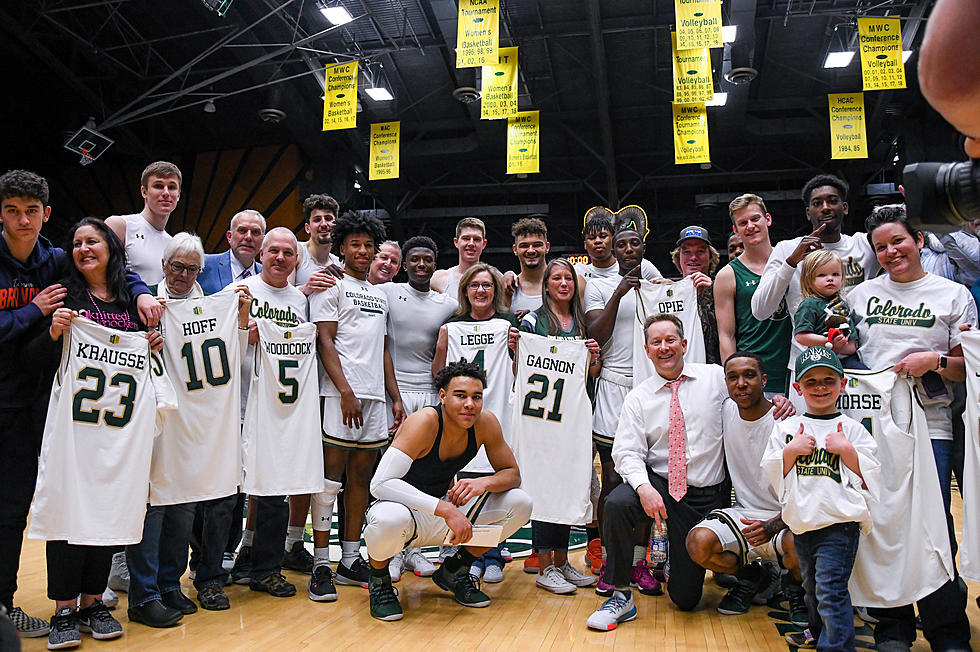 CSU to Honor UCHealth Cancer Warriors in Third #BiggerThanBasketball Game
Cris Tiller
For the third time, the CSU men's basketball team will once again be taking the court in perhaps their most special uniforms: those donning the names of community cancer survivors instead of their own.
Back in 2019, the Rams partnered with UCHealth for a "Bigger Than Basketball" campaign to honor multiple UCHealth cancer survivors.
The Rams are currently off to their best start in program history, 16-1, with a 6-1 start to conference play.
CSU, who still ranks #22 in the coaches poll and has continued to receive votes in the AP Poll, will be hosting UNLV, who was picked to finish seventh in the conference.
Colorado State is coming off of an intense win from Tuesday night where the Rams defeated Nevada 77-66.
Though the final score is impressive, it's not as telling about the process in which the Rams came upon their victory. To make a long story short, there needs to be an award for best second-half bounce back, and it needs to go to Niko Medved.
The difference in Tuesday's game came from points from turnovers. Though the Rams had a decent share of them throughout the game, they capitalized on them better than the Wolf Pack did.
Even though the Rams have solidified themselves in not just conference conversation but national conversation as well, conference play can really go either way. But, the atmosphere of Moby Arena is just one of many things the Rams have going for them.
Reportedly, tonight's game against UNLV is quickly approaching sell-out status. Even if it doesn't hit that magic number, it'll be close. And loud.
After tonight's game, the Rams will travel to Laramie on Monday, Jan. 31 to face Wyoming and will be back in Moby Arena to host San Diego State for their annual Orange Out game.
CSU Rams Fans Through the Years
UP NEXT: 10 of the Best Athletes Born in Colorado
More From Townsquare Fort Collins