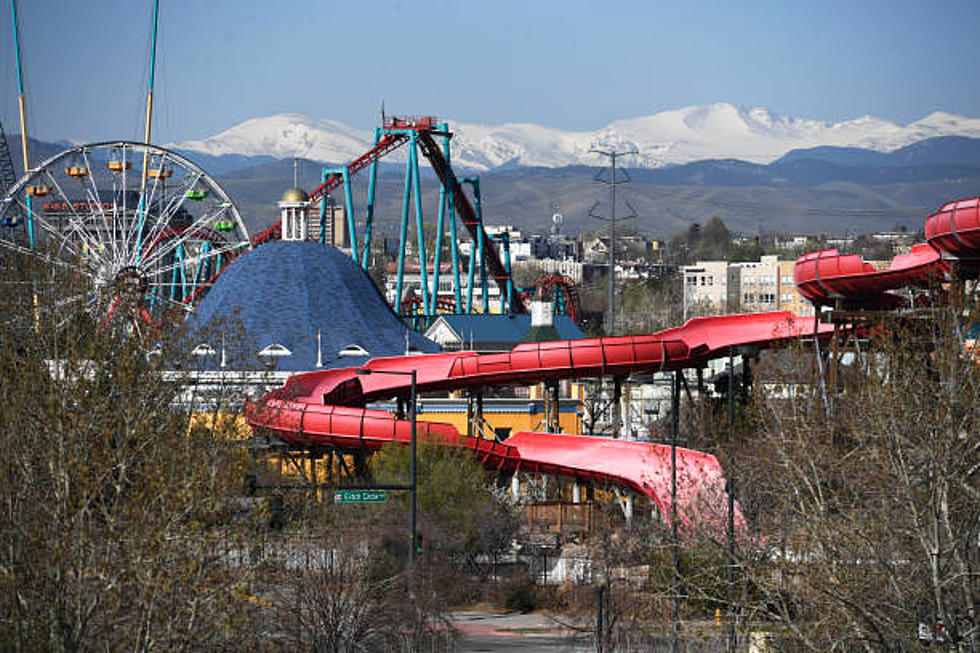 Elitch Gardens To Debut New, Light-Filled Holiday Event This Year
Denver Post via Getty Images
Even if we weren't more than halfway through 2021, I'd still say it's never too early to start thinking about the holidays.
As we head into fall, one popular Colorado amusement park is making sure we all have something to look forward to this upcoming holiday season.
Elitch Gardens in downtown Denver is preparing to debut its first-ever holiday season event, dubbed "Lumiova Holidays".
This holiday season - beginning Friday, Nov. 26, - the amusement park will transform into an exceptionally luminous, holiday-filled extravaganza; the park will shine bright as it's lit up with 3 million dazzling lights and a 65-foot Christmas tree.
The park-turned-holiday wonderland will also reportedly feature at 200-foot candy cane tunnel, appearances by Santa Claus, and much more, according to the Elitch Gardens website. 
"We truly are proud and excited to introduce the first-ever holiday event at the Park," Elitch Gardens General Manager, David Dorman said in regards to the announcement of the park's new event.
"Luminova Holidays promises to be a must-see sensational and sophisticated spectacle and a must-do for Coloradoans of all ages to make lifelong memories at Elitch Gardens."
Luminova Holidays at Elitch Gardens will begin this November and will run through Sunday, Jan. 2, 2022.
As per the amusement park's official website, the event will run evenings from 5 p.m. to 10 p.m. Reservations will be required to enter the park at this time.
If you're already looking to snag some tickets for this epic holiday event, early bird tickets are currently on sale for $19.99; to secure your tickets now, click here.
Although several new activities and attractions will be featured during Luminova Holidays, some Elitch Gardens amusement rides will also remain open throughout the event.
"We are extremely excited to be making our Colorado debut and to share with Denver the joy and holiday cheer that thousands have experienced when coming to see Luminova! We are thrilled to be partnering with Elitch Gardens and look forward to brightening up your holidays for years to come."
Watch the video linked below, or visit the amusement park's website to learn more about Luminova Holidays at Elitch Gardens.
$1.5 Million Colorado Home Has 50's Style Retro Ice Cream Parlor
This home has an amazing view and a 1950's style ice cream parlor.
10 Reasons Why I'm Looking Forward To Fall In Colorado
Summer is fun but fall is much better, at least for me. Here's why...
More From Townsquare Fort Collins