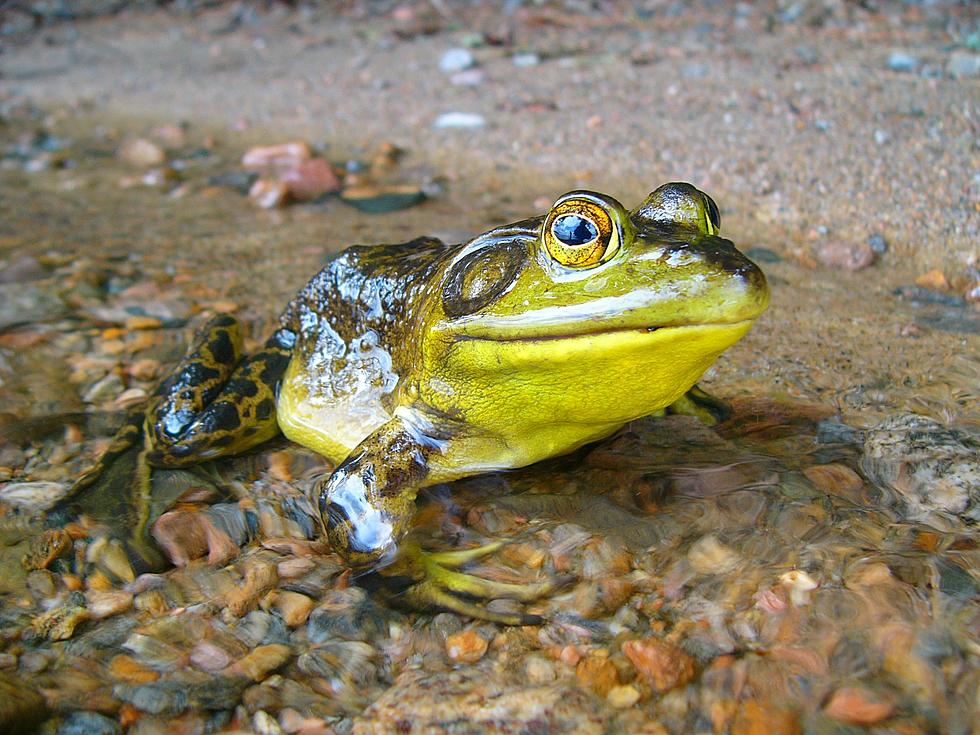 A Hopping Delicacy: Where to Order Frog Legs in Colorado
Photo by henry fournier on Unsplash
Have you ever eaten the delicacy known as frog legs before? I have and I thought they were pretty tasty. Sure, you have to get over the fact that you are eating an amphibian, but once you do, they might become a favorite.
I have discovered that not a lot of places offer frog legs on their menu. However, there are some spots in Colorado you can get your frog leg fix.
Frog Legs. A French and Chinese Delicacy
According to Wikipedia, frog legs are held in high culinary regard when it comes to French and Chinese cuisine. After living in the south for a few years, I know that southern states sure do love their frog legs too.
Not all Frogs are Edible
Some species of frogs are poisonous, you certainly wouldn't want to eat one of those. Wikipedia states that the common water frog (green frog), and a few species of European frogs are edible.
Where to Find Frog Legs in Colorado
The list isn't long as it seems to be a scarce item on the menu in Colorado. Here are a few restaurants in Colorado that I have confirmed that frog legs are on the menu:
Maya Cove located at 2100 West Drake Road in Fort Collins offers frog legs on their menu as a starter item. Maya Cove's frog legs are breaded and fried. Severed with celery, carrots, and horseradish cream for $13.99.
Saigon Dragon Asain Cuisine located at 2055 West 136th Avenue in Broomfield offers their frog leg tempura as a chef's special with your choice of steamed or fried rice for $18.95.
Cora Faye's Cafe located at 15395 East Colfax Avenue in Aurora offers their frog legs southern style. Two sets of frog legs, two sides, and one bread for $14.99
Saigon Basil is located at 10665 Melody Drive in Northglenn. Saigon Basil not only has one but two fog leg entrees. The Ech Xao Xa Ot: Frog legs sauteed with lemongrass and yellow onion in a spicy sauce for $15.95. Ech Ram Toi Bo: crispy pepper frog legs that are stir-fried with butter and garlic for $15.95.
The Asian Cajun is located at 2400 West Alameda Avenue in Denver. The Asian Cajun offers fried frog legs as a starter on their menu for $10.95
New Saigon Restaurant is located at 630 South Federal Boulevard in Denver. New Saigon has an extensive menu when it comes to frog legs with a total of six entrees. From spicy to peanut topped, there is a frog leg dish for just about anyone's palate. Entrees range from $19.954 to $24.95.
The next time you are feeling froggy when it comes to trying something new. You might as well leap to frog legs. The experience alone is worth the taste.
Don't Wing It: Here's Your Northern Colorado Chicken Wing Guide
Whether it's Super Bowl Sunday, an average Sunday, or any day - there is never a bad time to indulge in some juicy, delectable, incredible chicken wings.
Aside from the fact that we have a wide variety of food options in Northern Colorado, there are several places to visit to get your wing fill.
If you're ever looking to curb your craving for a good chicken wing - or 20 - use this guide to find your nearest chicken wing haven.
10 Greeley Restaurants Highly Rated On TripAdvisor
Hungry in Greeley and can't decide where to eat?
Allow us to assist - Check out the top 10 highest-rated restaurants in Greeley, courtesy of
TripAdvisor.
Restaurants Guy Fieri Has Visited In Northern Colorado
Here's a look a the times Guy Fieri has brought his show Diners, Drive Ins and Dives to Northern Colorado.
More From Townsquare Fort Collins