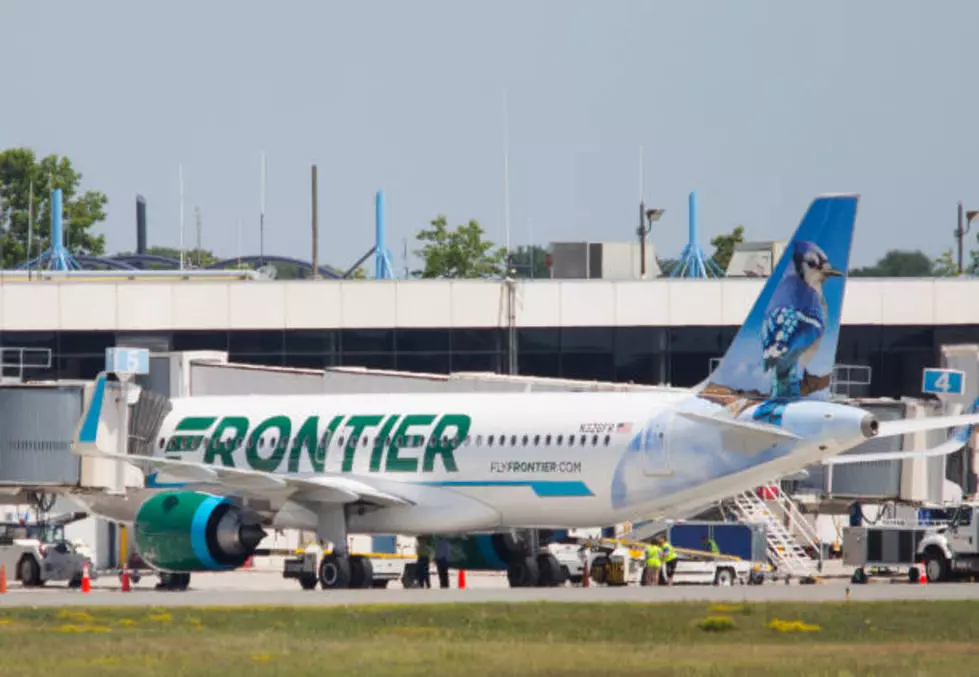 Frontier Airlines: We Have $70 Roundtrip Flights Over the I-70 Detour
Portland Press Herald via Getty
It's a perfect example of a business taking advantage of an opportunity. They saw how I-70 will be shut down for weeks to come, so they came up with a way to help.
$70, I-70, it is pretty clever on their part, I think. Sure, your total cost won't come out to $70, but a roundtrip ticket from DIA to Grand Junction for cheap? Well worth the time you would save by not driving the extra four hours that it takes with the detour that's in place.
They've added these promotional flights for only on Saturday, August 14, and Saturday, August 21, 2021. They are already flying to Grand Junction on Tuesdays, Thursdays, and Sundays.
With the destruction, that the mudslides have caused in Glennwood Canyon, flying, if you can, is a much better option than getting the car to travel 'out west.'
Frontier has been in the news regarding that passenger that the crew duct-taped to his seat after going belligerent all over the place; this promotion is good timing. Get tickets HERE.
21 Colorado Photos to Use as Wallpaper on Your Device
Luckiest Lottery Locations in Colorado
More From Townsquare Fort Collins