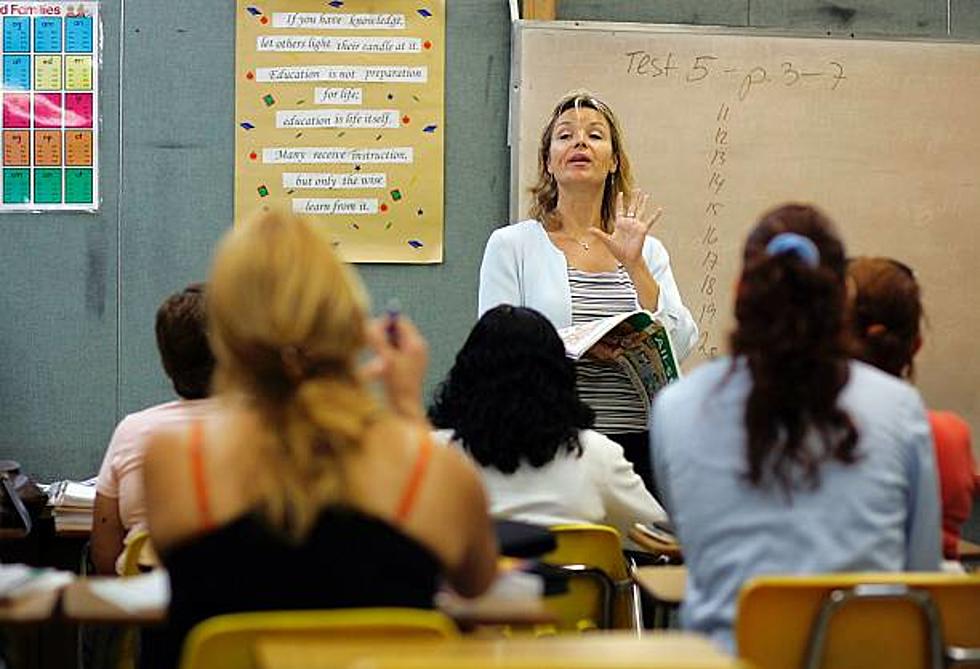 Thompson Schools Not Requiring Masks Upon Return To Class
Getty Images
The Thompson School District has announced that they will not require students, staff, or faculty to wear masks upon returning to school this fall.
As per a letter addressed to the Thompson School District community, which aims to highlight the district's latest COVID-19 safety protocols, face masks are recommended, but will not be required for any students or staff members in schools and district buildings as of Thursday (Aug. 5).
In the letter, however, it is stressed that those who prefer to continue wearing a face covering are encouraged to do so and will be supported by district staff.
While mask use won't be mandatory in schools and district buildings, masks will be required on all school buses, per federal law.
The Thompson School District will continue offering testing and vaccination opportunities, heightened cleaning and ventilation as well as other safety measures that were posed earlier on in the COVID-19 pandemic. The district's "layered approach", an implemented effort to mitigate risk from COVID-19 will include the following:
Symptom Screening: Students, teachers or staff who are experiencing new and uncommon symptoms of COVID-19, regardless of vaccination status, should stay home and seek testing.
Handwashing: Proper and frequent handwashing and sanitation are encouraged, as well as proper respiratory etiquette (covering your nose and mouth when coughing or sneezing)
Cleaning and Disinfection: Increased cleaning and disinfection procedures will be maintained, including regular disinfection of high-touch surfaces.
Ventilation: Building ventilation will remain at an increased level, including higher introduction of outside air, continuous exhaust and longer system run-times.
Testing: COVID-19 testing will be available at each school site for staff and students who are symptomatic. Parents must consent and be physically present on-site for any testing to take place.
Vaccinations: Opportunities for COVID-19 vaccines will be available at all secondary schools. More information will be shared with families as it becomes available.
In the letter, the Thompson School District made it a point to note that these currently-approved policies could change at any time - and could very well include face mask requirements - in the future based on the latest COVID-19 data, community trends and direction from both Larimer County and Colorado health department officials.
To view the full letter from the Thompson School District, click here.
UP NEXT: 5 Notable Graduates from Loveland
Forbes Top 5 Wealthiest People in Colorado
More From Townsquare Fort Collins