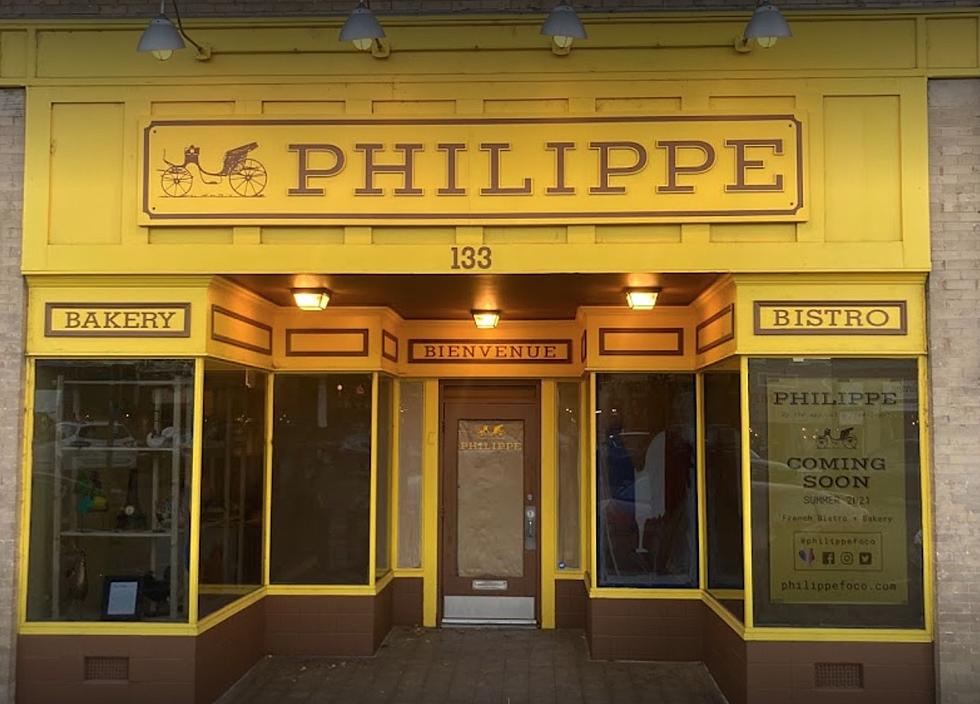 Get A Taste of France At This New French Bistro In Fort Collins
Google Maps
Fort Collins, say hello to the latest restaurant to hit the Old Town food scene.
Philippe, a family-owned French Bistro & Bakery officially opened its doors on Wednesday, Feb, 9.
Located at 133 S. College Ave. in Old Town Fort Collins, the new French restaurant has taken the place of popular sandwich shop, Jimmy John's, which permanently closed its doors at its South College location back in 2018.
The owner of Philippe, Philippe Boutninet also serves as the restaurant's head chef; as per a brief biography via the  restaurant's official website Boutinet brings quite an impressive culinary resume to the Choice City:
"Raised on his family's cognac vineyard in France, Chef-Owner Philippe Boutinet became an apprentice chef in his hometown of Cognac, France at the age of thirteen, realizing early on that he had a love for food and hospitality.
Once in the US, Philippe spent his formative years working with several renowned chefs: Thomas Keller of French Laundry, Patrick O'Connell of The Inn at Little Washington, Michel Richard of Citronelle, amongst others, who helped shape his style and gastronomic skills."
Philippe French Bistro & Bakery boasts true French creations, including a range of pastries, different kinds of bread, and dishes that are all made with quality, locally sourced ingredients.
Patrons at the new restaurant have their selection of various brunch, lunch, and dinner menu items; on Sundays, however, Philippe does a "Plat Du Jour" special, which features a single, special entree with a choice of starter and dessert.
According to the Coloradoan, Owner-Chef Boutinet is thrilled to be bringing his full French vision to life, right in the heart of Fort Collins.
"We want to be a nice, comfortable, easygoing place," Boutinet said. "Good food in a good atmosphere."
Philippe French Bistro's hours of operation are as follows:
Bakery/Coffee Counter Hours: Wednesday-Sunday from 9 a.m. - 5 p.m. 
Brunch: Saturday & Sunday from 9 a.m. - 2 p.m. 
Lunch: Wednesday-Friday from 11 a.m. - 2 p.m. 
Dinner: Wednesday, Thursday & Plat du jour Sunday* 5 p.m. - 9 p.m. 
Friday & Saturday 5 p.m. - 10 p.m. 
Philippe French Bistro & Bakery will be closed every Monday and Tuesday.
You can visit Philippe's website for more information.
10 Fort Collins Restaurants Highly Rated on TripAdvisor
Can't decide where to eat in Fort Collins?
Allow us to assist - Check out the top 10 highest-rated restaurants in The Choice City, courtesy of TripAdvisor.
Northern Colorado's Biggest Food Cravings
For us living in Northern Colorado, we are extremely fortunate to have so many great food options that are sure to satisfy any and every food palate.
While we do have a wide variety of restaurants and foods to choose from, sometimes, you can't help but get a craving for something specific.
Mouth-watering, sweet (& savory), delectable, incredible - all words you can use to describe NoCo's food scene, from the restaurants themselves to actual dishes.
We asked, you delivered - we've compiled a list of just some of NoCo's biggest food cravings. What's yours?
More From Townsquare Fort Collins