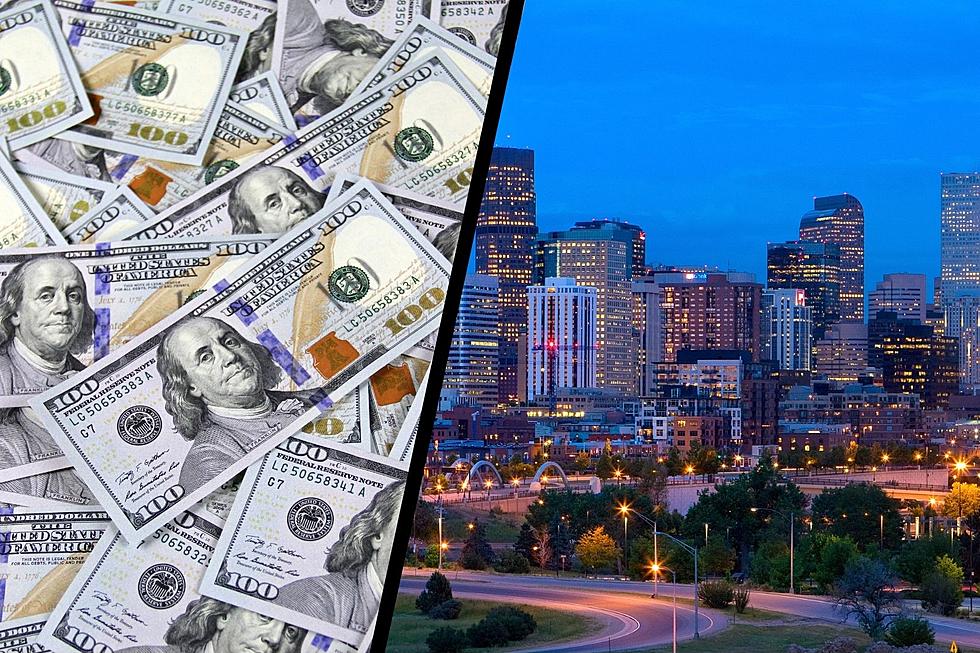 Colorado in the Top 10 for States With the Most Millionaires
Canva
It's no secret that certain places in Colorado have money. There's no shortage of million-dollar houses for sale in the Centennial State, and Colorado is even home to billionaires like Pat Stryker.
It's not hard to imagine why. Last year, research revealed that you have a higher chance of becoming a millionaire in Colorado than in 30 other states.
So, it shouldn't be surprising that new data shows Colorado has some of the most millionaires in the U.S.
Stacker recently analyzed 2020 tax return data from the Internal Revenue Service (IRS) to see which states had the highest amount of millionaires in 2019 — and Colorado comes in at No. 10.
According to Stacker's report via TheFW.com, Colorado residents filed 2,872,240 tax returns in 2020, and 11,020 of those returns had an adjusted gross income of $1 million or more.
This means that 38.4 of every 10,000 Colorado 2020 tax returns indicated millionaire status.
TheFW.com notes this data doesn't cover anyone who didn't file an individual income tax return; however, it's safe to say Colorado isn't lacking in millionaires à la West Virginia, Mississippi, New Mexico, Kentucky, and Arkansas — the states with the least millionaires.
So, who's beating Colorado?
Stacker reports that Washington, Florida, Wyoming, New Jersey, California, New York, Massachusetts, and Connecticut have the most members in the million-dollar club, while Washington, D.C., takes the top spot.
Are you curious as to where these Colorado millionaires might live? Check out the top 15 wealthiest towns in the Centennial State in the gallery below.
Check Out the Top 15 Richest Towns in Colorado
OLBG.com
recently looked at U.S. Census data to see how many Colorado households are making over $200,000 a year. Read on to see their findings.
LOOK: Here is the richest town in each state
Just saying the names of these towns immediately conjures up images of grand mansions, luxury cars, and ritzy restaurants. Read on to see which town in your home state took the title of the richest location and which place had the highest median income in the country. Who knows—your hometown might even be on this list.
More From Townsquare Fort Collins