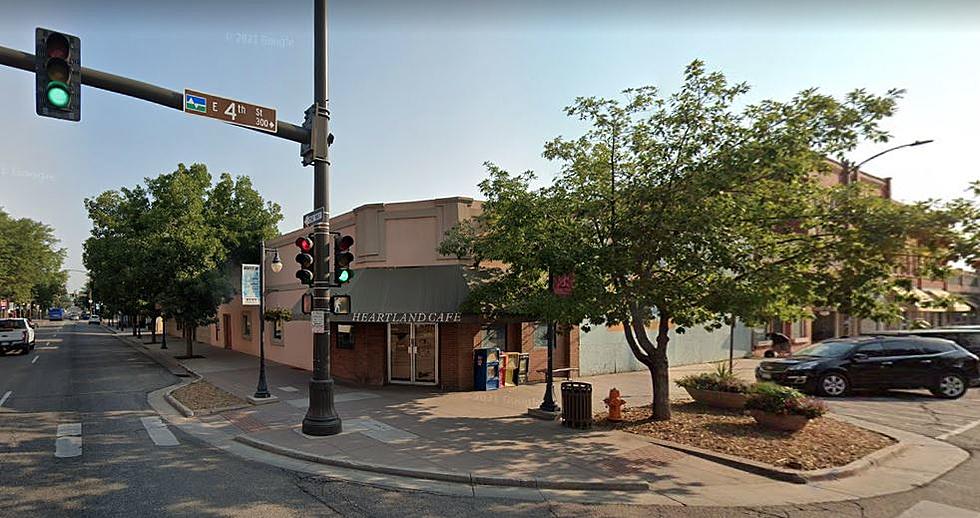 How Much Will Downtown Loveland's Skyline Change With New Tallest Building?
Google Maps
The times certainly are a-changin', especially for Downtown Loveland, which is getting another new addition; one that will tower over the rest of the neighborhood. 
Next, the skyline of Downtown Loveland is set to change (well, compared to what it is now, at least). Loveland Reporter-Herald broke the news that the Draper Heartland project is moving forward, with the height of the proposed building approved.
The building will take the place of the century-old home of the long-vacant Heartland Cafe. The new construction on the corner of 4th Street and and Lincoln Avenue (HWY 287) will be 62 feet and two inches tall. (You can read more about what the building will be used for from the Reporter-Herald here.)
While that will be the tallest building in Downtown Loveland, it will become the second-tallest in the city. Right now, the highest structure is the 97-foot Embassy Hotel Suites, which is far from the heart of Loveland. The five-story Big Thompson Manor apartment building on Monroe Avenue and Medical Center of the Rockies are both 61 feet tall, according to Emporis.
For scale, the two tallest buildings in Downtown Fort Collins are nearly 100 feet taller than that, and are over twice as high. The First National Bank Tower in 158 feet tall, while the Key Bank Tower is 156 feet tall. So, don't sweat the change too much.
Another recent shakeup on the 4th Street block was the sale and closure of the town's local record store, Downtown Sound. Fortunately, it's been bought, and will remain Downtown Sound. The new owners will reopen in early January, according to its Facebook page.
The Foundry in Loveland: Now & Then
More From Townsquare Fort Collins