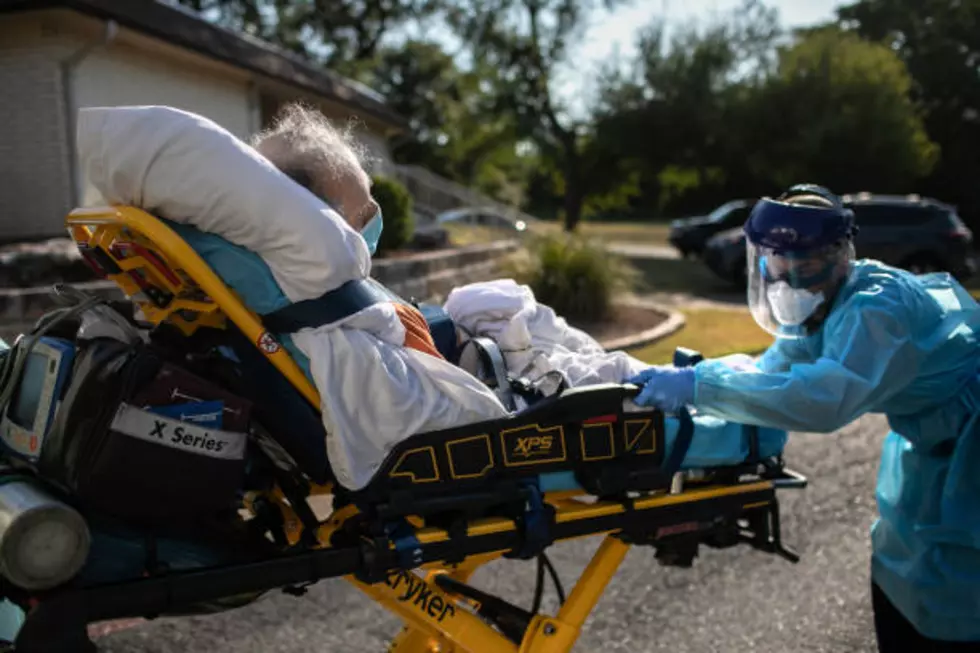 Larimer County Reports New COVID Deaths, Exceeds 18,000 Cases
Getty Images
The NoCo Virus Tracker articles are made possible by our partners, the Keep NoCo Open campaign that reminds citizens to wear a mask, wash your hands, physically distance and support local as Northern Colorado recovers from the COVID-19 pandemic.
Despite moving to a lower level of COVID-19 restrictions over the weekend, the Larimer County Department of Health added 4 new COVID-19 related deaths and 260 new cases to its cumulative tally on Saturday (Feb. 6).
The county has now exceeded 18,000 COVID-19 cases since the beginning of the pandemic - totaling 18,303 as of Monday morning (Feb. 8).
Among the new cases, 135 were found in Fort Collins, 70 in Loveland, 13 in Wellington, 11 in Windsor, and 10 from Berthoud; the remaining cases were scattered across other small communities within the county.
The death toll in Larimer County also rose by four over the weekend; Larimer County has now lost 210 lives to the novel coronavirus.
As of February 1, there have been 5 COVID-19 deaths in the county. December still remains the deadliest month of the pandemic, accounting for 78 of the 210 deaths in Larimer County; last month, the county reported 49 deaths.
For the first time in months, Larimer County has been categorized as a medium-risk area.
In a news release sent out Friday (Feb. 5), Larimer County Department of Health and Environment officials cautioned that while the county has moved to a less restrictive dial level in the past, cases have still risen.
"Once cases start to increase, the virus begins to rapidly spread once again. Not only does this mean Larimer County then faces more restrictions on our businesses and schools, it also means that our community will face more suffering and deaths," the county release stated.
As of Monday morning, Larimer County has a positivity rating of 4.8% and an overall prevalence of 271 cases per 100,000 people over the past two weeks.
For the latest information regarding COVID-19 in Larimer County, visit larimer.org/coronavirus.
Keep NoCo Open
20 Photos That Sum Up Life in NoCo in 2020
More From Townsquare Fort Collins