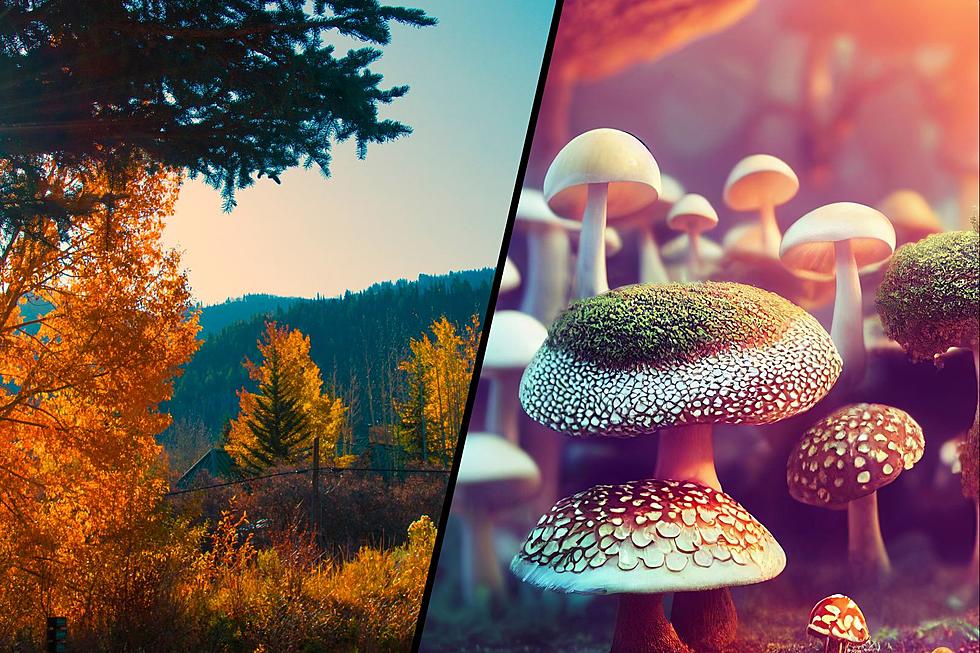 Step Off the Beaten Path and Discover This Colorado Hidden Wonder
Canva
WARNING: Under no circumstances should you enter private or abandoned property. By doing so you risk bodily harm and/or prosecution for trespassing.
You probably already know about Colorado's most famous tourist attractions, like the Garden of the Gods or Rocky Mountain National Park.
However, if you step off the beaten path, you'll find that the Centennial State is also home to tons of unique hidden gems — like this one in Aspen.
There's a hidden wonder in Aspen, Colorado
TheFW.com just published a list from Stacker, which analyzed data from Atlas Obscura to find the best hidden wonders in every U.S. state.
The website divided Atlas Obscura's "been here" votes by its "want to visit" votes to create a travel rarity ratio and discovered that Colorado's most unique find is the Magic Mushroom House in Aspen.
Given the passing of Proposition 122, it shouldn't be surprising that Colorado's hidden gem is magic mushroom-themed. But what is the Magic Mushroom House?
Inside Aspen's Magic Mushroom House
According to Stacker, a man named Andre Ulrych built the Magic Mushroom house while under the influence of hallucinogenics in the 1970s.
Atlas Obscura describes the house as "undeniably beautiful," noting the structure's railing-free balconies, mismatched windows, and spiral staircases.
Ulrych passed away in 2013, and Peter and Patty Findlay now own the Magic Mushroom House. Findlay told CNN that celebrities like Hugh Hefner and Andy Warhol used to stay there.
The Magic Mushroom home that LSD built | CNN
The house is a private residence and not open to the public, but the Findlays have hosted tours in the past — so keep an eye out.
Take a virtual tour of the Magic Mushroom House in the gallery below.
Man Built Colorado Magic Mushroom House on Hallucinogenic Drugs
Take a tour of The Magic Mushroom House in Aspen which was built by a man who was under the influence of hallucinogenic drugs.
Mushroom House of New York
The outside looks insane but wait until you see the inside of the Mushroom House of New York State.
More From Townsquare Fort Collins