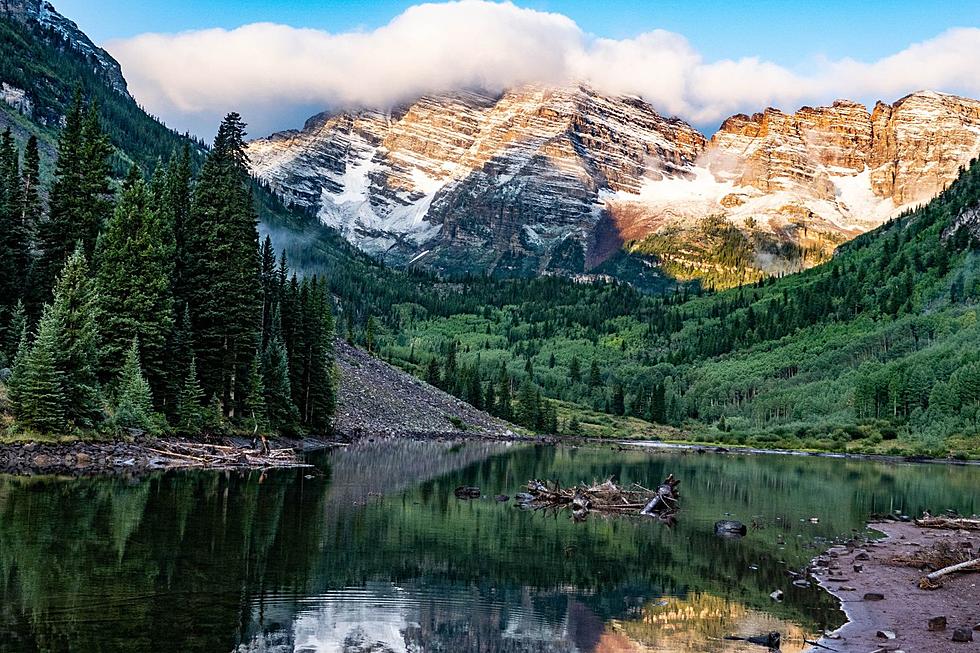 Plan a Weekend Getaway to the Most Beautiful Campground in Colorado
Rich Martello // Unsplash
Even though studies say camping is allegedly better in Texas than in Colorado, there is no shortage of spectacular campgrounds in the Centennial State.
You could enjoy the summer breeze at the Grand Mesa, spend your fall at the Great Sand Dunes National Park and Preserve, and rough it by winter camping in Walden — or, you could explore the most beautiful campground in Colorado.
Trips To Discover recently published a list of the most beautiful campgrounds in every U.S. state. According to the website, Colorado's prettiest camping destination is...
The Maroon Bells Scenic Area in Aspen
Trips To Discover says the Maroon Bells Scenic Area in Aspen is Colorado's most beautiful campground due to its stunning 14,000-foot peaks, lush fall colors, and Maroon Lake.
The website adds that the area is home to three national forest campgrounds: Silver Queen, Silver Bell, and Silver Bar. Each has water, trash, and waste facilities.
Backcountry camping is also available. Reservations are required — book yours here.
Things to do while camping at the Maroon Bells
According to Colorado.com, the Silver Bell Campground is near the Maroon Creek Trail, a three-mile hike that leads to Maroon Creek, where you can fish for trout.
The Aspen Chamber notes that the Maroon Bells have various other hikes, ranging from easy to difficult (including the two 14ers). Aspen Snowmass says you can also observe animals like foxes, porcupines, bobcats, mountain goats, bighorn sheep, moose, and more while camping.
Discover more Colorado camping spots in the galleries below.
Ten Affordable Places to Go Camping Along the Colorado River
We're out to create an ever-growing list of great places to go camping along the Colorado River. Use our station app to submit your favorite place to go camping (along the river) and we'll add it to our photo gallery.
Best Summer Camping Spots Around Colorado
Summer 2022 is officially upon us. Are you ready for a camping trip? With gas prices hovering around $5 per gallon, most of us don't want to travel far. Check out nine amazing campgrounds in Colorado, each of which is perfect for a summer getaway. These are nine of Colorado's best camping spots according to
Trips Discover
.
More From Townsquare Fort Collins