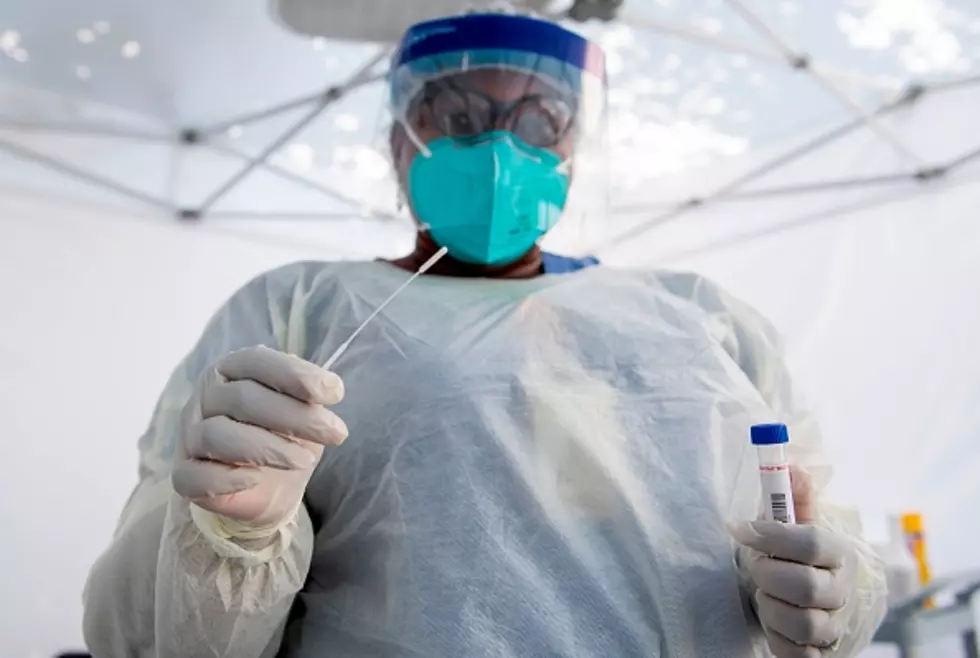 New Death, COVID Outbreaks Reported In Larimer County Wednesday
AFP via Getty Images
The Larimer County Department of Health added one new death and several new outbreaks to its COVID-19 dashboard Wednesday (Jan. 21).
The newly reported death of a 79-year-old Loveland man puts Larimer County's total number of deaths since the beginning of the pandemic at 179.
In addition to reports of a new death, there were also 11 new outbreaks reported in Larimer County on Wednesday. An outbreak is two or more cases tied to a single location or event.
There have now been 290 recorded COVID-19 outbreaks in Larimer County since last March; among those, 78 are still active.
For a full list of outbreaks in Larimer County, click here.
As of Thursday (Jan. 21), there have been 16,826 cases of COVID-19 in Larimer County since the beginning of the pandemic.
Larimer County remains a high-risk area, with a two-week prevalence rate of 368 cases per 100,000 residents and a positivity rating of 5.9% for the same two weeks.
For the latest information regarding COVID-19 in Larimer County, visit larimer.org/coronavirus.
20 Photos That Sum Up Life in NoCo in 2020
More From Townsquare Fort Collins