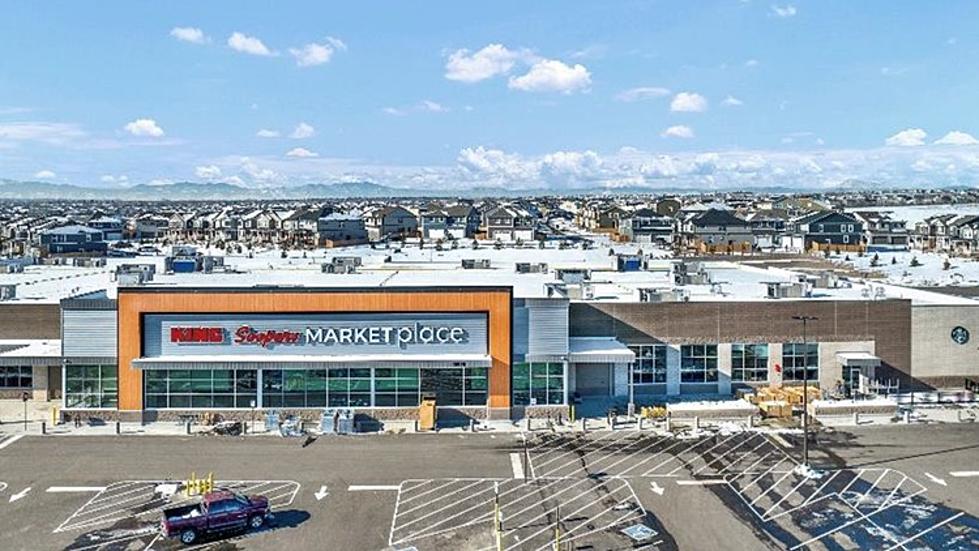 New Huge Northern Colorado Area King Soopers Marketplace Coming. Where?
Courtesy of King Soopers
Colorado's hometown supermarket, King Soopers, announced the location of its 13th super marketplace. The location though has some people scratching their heads.
Lastest King Soopers Marketplace Location is Coming Soon
Living in Colorado, we've all more than likely shopped inside of a traditional King Soopers at some point. But, have you ever shopped inside one of their huge "Marketplace" stores? I've been to the one in Greeley on 10th quite a few times and it's much closer to a Walmart, or Super Target than a traditional King Soopers. Most are close to 130,000 square feet and have way more than just food items. This larger version of Colorado's favorite grocery store also sells clothing and other popular shopping items to become more of a one-stop shop. The town it's coming to lacks a store like this, but people are curious as to why they chose this location.
Where Is the New King Soopers Marketplace Being Built?
If you live in the Firestone, Frederick (Carbon Valley) area, you know our local King Soopers on Firestone Blvd. (Hwy 119) and Colorado just underwent a massive expansion in just the last year. The "new" re-model is fantastic and added a ton of extra space. That re-model is the reason why people in the area are confused with King's new location announcement.
New King Soopers Marketplace Coming To Frederick, Colorado
Just 10 minutes south of the newly remodeled King Soopers in Firestone, will be a brand new state-of-the-art 123,000 square foot King Soopers Marketplace. The location is set to be built on the Northwest corner of Highway 52 and Colorado, with groundbreaking set to begin this fall and open sometime in late 2024. In a press release from King Soopers, Jessica Trowbridge, who is their Corporate Affairs Manager said.
At King Soopers, we're Fresh for Everyone and we are excited to provide an exceptional customer experience while providing fresh, affordable, and delicious food in a one-stop shopping location that meets the needs of today's busy, health-conscious shopper.
The Frederick Mayor also commented on how the town has been expressing interest in a grocery store with more amenities than the other grocery location in the area. I guess if you look at it from a standpoint of there not being any King Soopers locations anywhere close south of this current location, it makes sense as that area in "Carbon Valley" is really booming. I currently live 3 minutes from the Firestone location so I'm not sure if I make the switch, but who doesn't like shiny and new?
Underground Shops + Secret Tunnels in Some Old Colorado Buildings
Many Colorado businesses have secret tunnels that date back to the 1800s, some of which were used to move liquor during prohibition.
21 Local Restaurants & Shops That Said Goodbye to Colorado This Year
Colorado said goodbye to numerous local restaurants and shops this year. Read on to see the Centennial State businesses we'll miss in 2023.
More From Townsquare Fort Collins