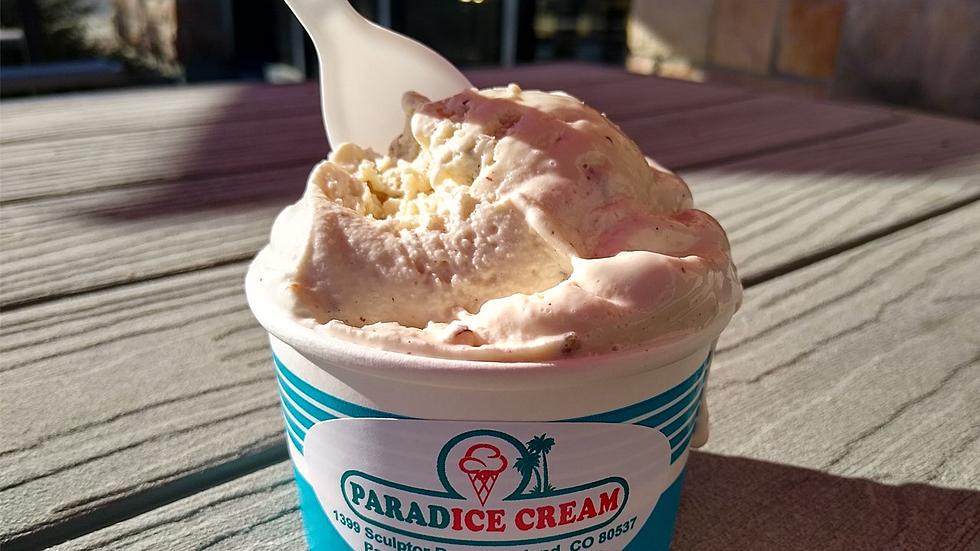 Scoop: Loveland's Latest Ice Cream Shop Near Kohl's is Open
TSM/Dave Jensen
There's no question that just about everybody loves ice cream and strategic signage can bring in customers.
I was out and about over the weekend in Loveland; one of my stops was at Kohl's (truth be told, nearly all of my stuff comes from Kohl's, they should name a wing after me.) As I was leaving, I looked over to the west side of Sculpture Avenue, and saw a sign on the side of the building there next to Domino's.... 'Ice Cream.'
It was a beautiful warm afternoon, ice cream sounded great, and this was a place I'd not yet seen. So, I turned around at the light and headed over to this 'Ice Cream' place.
It's ParadIce Cream, a new ice cream spot that has been working to get their doors open for a while now. The pandemic surely didn't help at all with getting the small business off the ground.
They did finally open their doors in mid-September, and I think they have found a perfect spot. There's so many places in that area that an ice cream shop would fit perfectly into any trip.
Golden Corral: Have some dinner, then across the street for a treat.
Kohl's: After wearing yourself out with the stress of finding what you want, have a treat.
Mattress Firm: Rest after finding a bed to rest upon, with a treat.
Domino's: Pick up a pizza pie, and get a quart of Butter Pecan (my favorite.)
Lowe's: Tools, then treats.
Firestone Auto Center: While they change the oil in the Toyota, have a treat.
But how cool is it, that If it weren't for the little 'non-descript' sign on the east side of the building, I wouldn't have stopped in at all; I hardly need anything in this little shopping area. When I mentioned the little sign, to the owner, she said, 'Ya, it's helped a lot.'
I bet. Welcome to town!
Get the 'Scoop' on These 13 Places Lovelanders Believe Are Haunted
A baker's dozen of haunted Loveland locations, according to Lovelanders.
Ice Cream and Coffee Go Together: Take a Look Inside Loveland's Newest Java Joint
After several months of renovating the former The Coffee Tree location on 4th Street in Downtown, FeelLove has opened.
More From Townsquare Fort Collins