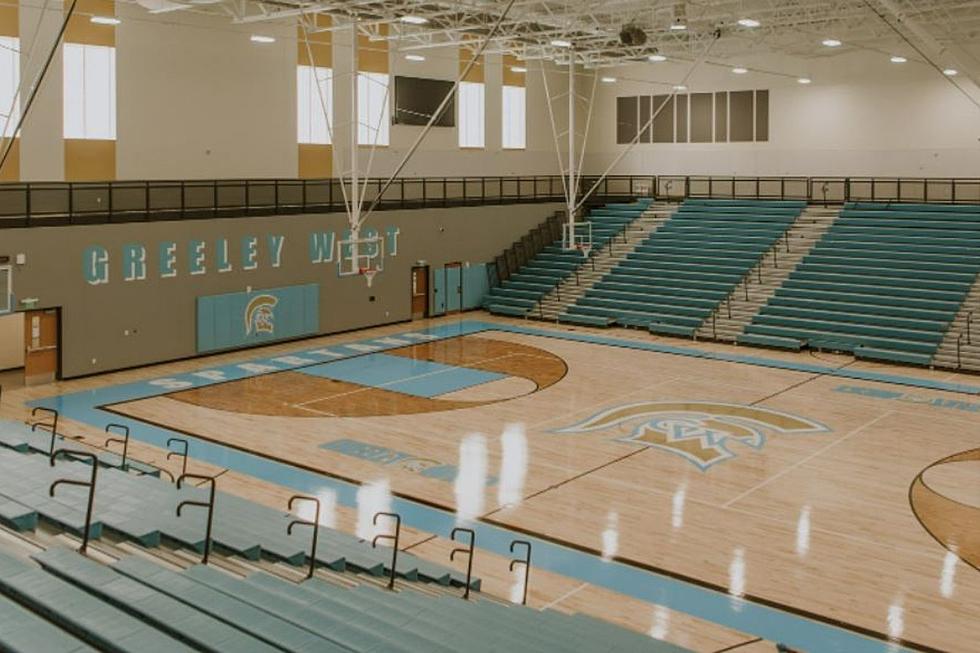 The New Greeley West High School Is Gorgeous. Here's A Quick Pic Tour
@GreeleyEvansSchools Facebook Screenshot
After what feels like forever, the new Greeley West High is up and partially running, and is truly stunning. Here are some awesome pics from NoCo's newest education facility.
New Greeley West High School
Education in our youth is so important, and so when our community and state invest in something amazing, like a brand new Greeley West High School, we have to share the excitement. The new Greeley West High School is on the same site as the original Greeley West, on 24th Street and 35th Avenue, and cost a whopping  $124 million to build. The new 120,000 square feet facility was part of the community vote that passed a $395 million dollar bond for various District 6 projects. GW High School is one of them.
The Greeley-Evan School District 6 Facebook Page shared these amazing pictures of this incredible new NoCo High School.
New Greeley West High School Pictures
This new gym looks amazing. There is an indoor track around the upper rim of the seats.
Gotta have that trophy case ready to represent.
This new auditorium looks amazing. Lots of great events will happen here for sure.
The giant mirrors in the new workout facility are ready to help you get pumped up!
Every great school needs a memory lane hallway, right?
Gorgeous new workshop space. I could use a new cutting board, just saying.
Another specialty classroom is ready to be put to good use.
This looks like a computer lab? Way cooler than what I used as a kid.
Lots of cheering, and maybe some assembly naps, are headed to these bleachers.
The entire school hasn't transitioned over to the new digs yet but a small portion has begun and the students and staff are loving it. Congrats to the GW community, on this incredible new facility. Now, get to learning.
Could This $26 Million Cattle Ranch Be Colorado's Yellowstone?
The ranch is larger in size than the city and county of Denver, Colorado
Colorado Wants These Words And Phrases From The Past to Make a Comeback
Are there any words or phrases from the past you would like to see return to the modern vernacular? I asked on social media, "What word or phrase from the past would you like to see come back?" Let's use the time machine we don't have and travel back to the past to resurrect these awesome words and phrases.
More From Townsquare Fort Collins