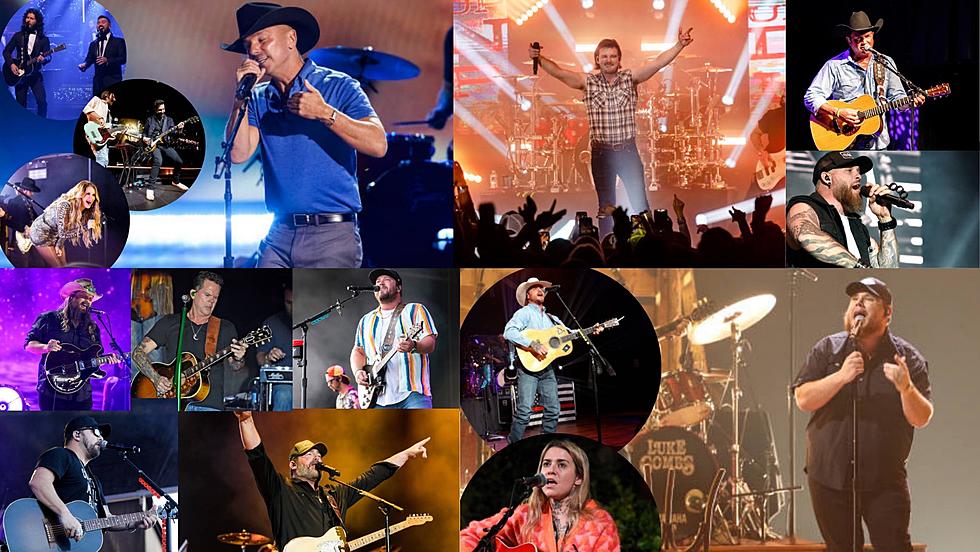 These Are All The Country Shows Coming To Colorado In 2022
Getty Images
It seems like the last two years have been filled with nothing but COVID-talk and the consistent wonder of if and when life will ever get back to "normal". 
These unprecedented times have completely altered our way of living, and have had big impacts on individuals, industries, and businesses alike. This especially holds true for the entertainment/music industry, specifically concerning concerts and other events previously scheduled or scheduled during the COVID-19 pandemic.
Constant changes to plans, postponements, and cancellations galore - that has been the theme of 2020 and 2021; but not 2022.
Assuming that all goes to plan, country fans are in for a real treat this year; several of the biggest country stars are about to hit the road again to begin (or resume) touring, and boy are we about to get our fill out here in Colorado.
It's definitely not too early to pull out your cowboy boots, a nice pair of jeans, your best cowboy hat... and maybe your wallet, too - because after you find out who's headed our way, you're going to want to buy your tickets ASAP.
Your Country Concert Lineup For 2022
2022 is shaping up to be a great year, and these country stars are about to make it even better. It's time to pull out those cowboy boots, get excited, and plan accordingly - here are all the country stars & shows coming to Colorado in 2022:
The best part is, more country stars and shows will be added to this list as the year progresses (we'll update this list once new shows are announced).
I don't know about you, but I already love 2022.
Yes, Luke Combs Is Coming To Colorado In 2022 - 5 Reasons Why You Need To See Him In Concert
For starters, the guy's got some serious talent.
Speaking Of, How Far Would You Travel To See Your Favorite Artist In Concert?
If you ask me, I'd travel anywhere to see my favorite artists in concert... as long as my schedule and my bank account allow it, I don't care if the show's 20 minutes away or across the country - I'm going.
How far would you travel to see your favorite artist in concert?
More From Townsquare Fort Collins