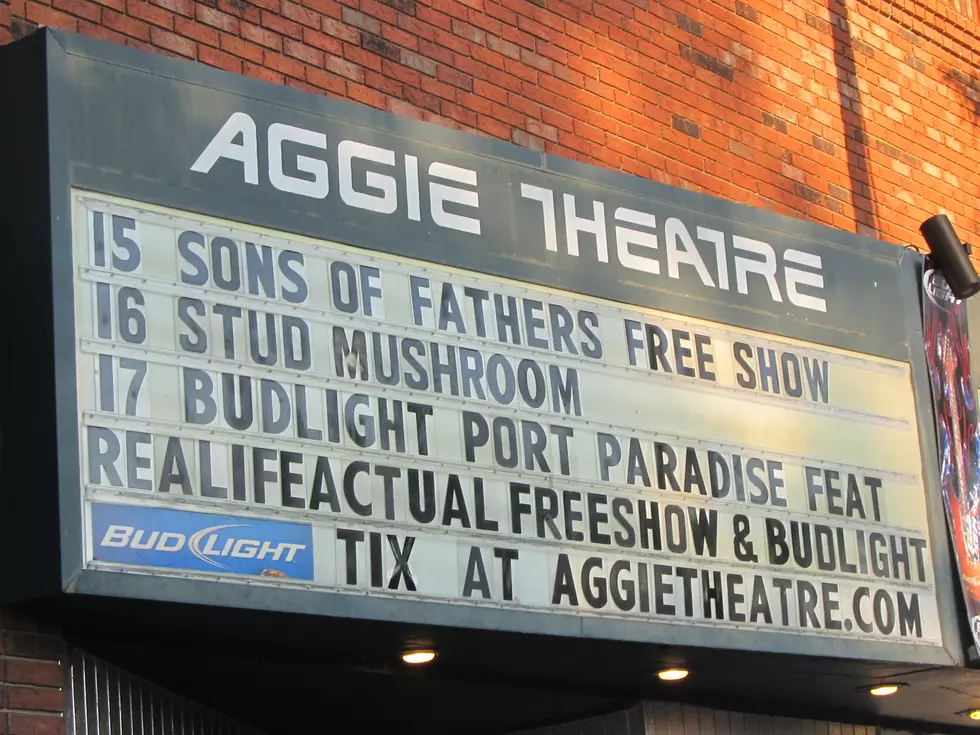 Aggie Theatre: Wanna See a Show? Bring Your Proof of Vaccination
TSM File Photo
With the Delta variant of COVID-19 raising the number of cases across the state, the owners of Fort Collins' legendary venue aren't taking any chances.
Beginning August 7, 2021, all patrons of the Aggie Theatre, along with Fox Theater and Boulder Theater (all owned by Z2 Entertainment,) will be required to provide proof of vaccination for entry into the venue.
From a press release from Z2 Entertainment:
As the transmission of the COVID-19 Delta variant across Boulder County and Larimer County increases, Z2 Entertainment is taking proactive measures to ensure the safety of its staff, patrons, and artists.
Vaccination is definitely becoming a major issue for operating a business. Many businesses are requiring staffers to be vaccinated; New York City recently announced that all restaurants and gyms will be requiring proof of vaccination for all staff and patrons.
Aggie Theatre will be looking for proof of vaccination or a negative test result that is less than 72 hours old to get into the establishment, where all staffers are vaccinated and are now wearing masks. All proof may be provided in digital form (a picture of the document on your phone,) this policy will remain in effect until further notice.
From the press release:
Thank you for your understanding, patience, and cooperation as Z2 Entertainment does its best to provide the safest possible environment for everyone involved.
They will be offering ticket refunds to those unable to provide proof of vaccination.
With luck, more and more people will get vaccinated, and the numbers of those infected with COVID-19 will come down enough for policies such as this to be rescinded.
See The Aggie and Other NoCo Music Venues Then and Now
READ MORE: See 50 remote jobs that can pay well
More From Townsquare Fort Collins