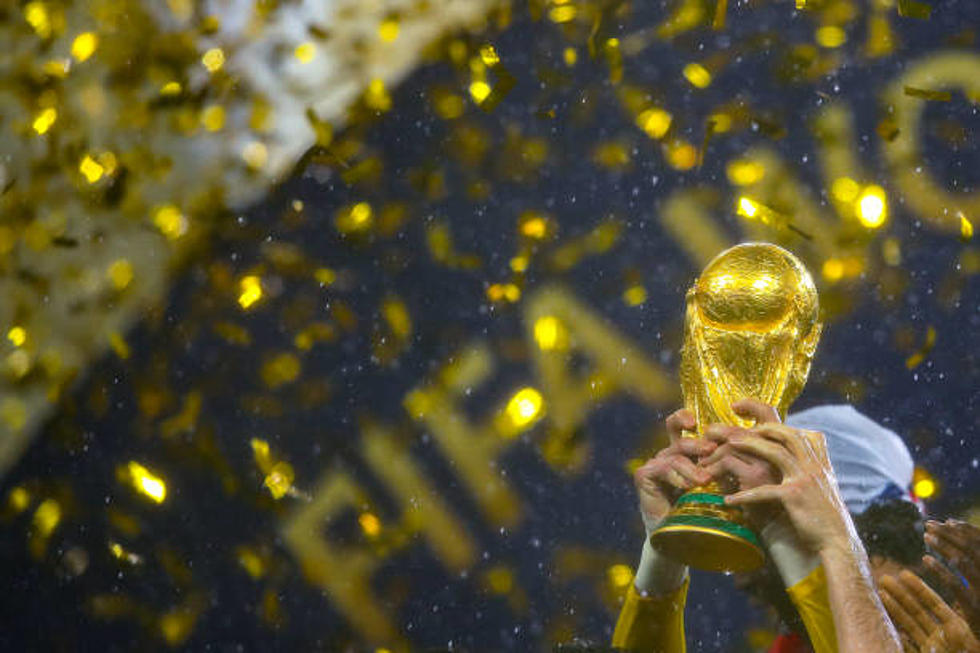 Denver, CO – Home Of The 2026 World Cup: Could It Be?
Getty Images
Will the Mile High City host the world's biggest soccer tournament in 2026? It very well could.
According to 9News, Denver is currently one of 17 candidates across the country vying for a spot to host the 2026 FIFA World Cup in North America.
Of the 17 candidates, only 10 will be chosen.
"When you look at our track record, it's clear to me that it would be a real mistake for FIFA to pass us up," marketing professor Darrin Duber-Smith, a senior lecturer at Metropolitan State University of Denver said.
"It would be a really good step for Denver to garner global recognition."
Duber-Smith clearly believes in the city and its ability to host a sports tournament of this caliber, as he was quick to highlight the city's track record hosting major events, including those in 2021:
"We've proven that we can turn on a dime," Duber-Smith said. "We got the All-Star game here and within a couple of months we had a successful All-Star weekend."
Duber-Smith does make a valid point.
Aside from All-Star Weekend, the Mile High City also hosted the CONCACAF Nations League Final this past June, another major soccer event that many see as a strong example as to why Denver should be chosen as one of the 10 cities to host the World Cup.
If Denver is selected, the games would be played at Empower Field at Mile High; other cities in the running to host the globally-known soccer tournament, including Los Angeles, Dallas, and Atlanta, each boasts stadiums newer than our competing stadium, which opened back in 2001.
Duber-Smith sees that as being one of the only challenges Denver should face in the midst of fighting 16 other cities for a bid.
"A world-class city has a world-class transportation structure. It's got world-class lodging, food. It's large enough to be able to accommodate hundreds of thousands of visitors. It's got one of the busiest airports in the world every year. We have that, and definitely, they're looking at that," Duber-Smith said. 
Members of FIFA toured the Mile High City Monday (Oct. 25) as they decide whether Denver will be on the list of cities hosting the 2026 World Cup in North America.
FIFA will host the 2026 World Cup in the U.S., Mexico, and Canada, according to 9News. As far as when FIFA will decide which American cities will get to host games, that is still unclear.
20 NORTHERN COLORADO SPORTS BARS TO CHECK OUT ON GAME DAY
It's time to cheer on your favorite team! Next game day, grab your jersey and ditch the couch - because we've put together the ultimate guide to the 20 best sports bars in Northern Colorado.
Worst Trades in Colorado Sports History
More From Townsquare Fort Collins